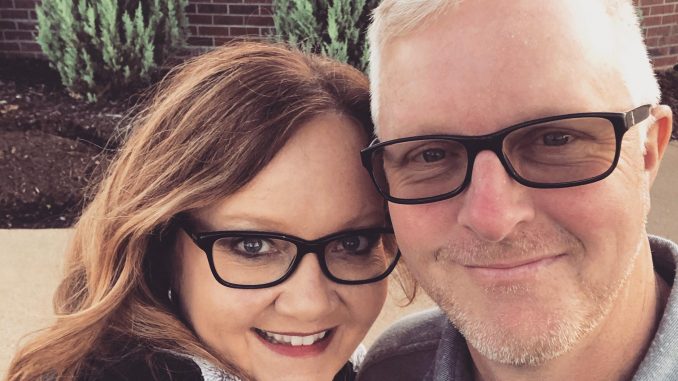 Type. Back-space. Repeat. Ever done that?  I've wanted to respond to MacArthur's fiasco, but honestly, there is no need to defend myself. I am a district licensed minister working toward ordination serving in a full-time pastoral staff position within a loving congregation. I am supported by my family, as well as my pastor, church, district, denomination and friends.  I shouldn't feel the need to respond—besides… everything that needs to be said, has been. There are numerous well-crafted, intelligent and gracious responses in circulation written by people a lot more educated and experienced than I. So why should there be two more cents added to the pot? I'm chipping in my change because when MacArthur said "Go Home" to Beth Moore, he essentially said it to me. So—yeah, I want to say speak for myself in response.
     I could take up a lot of space explaining the scriptural reason to support "women preachers" starting from Genesis where God created male and female in His image and made them equally responsible for ruling the earth. I could mosie on through the Old Testament and highlight Miriam, Deborah, the wise woman of Abel, Huldah, Esther, and the wife of Proverbs 31 (and more).
     I could shift to the New Testament and point out Jesus' example of how he instructed women, sent them out on the mission and then gave them the news to share of the single most important aspect of the Christian faith—the Resurrection. Our entire "religion" hinges on it. If there was no Resurrection, Jesus was a fraud. And that's that. 
     I could also press through the New Testament and mention that when the fire fell at Pentecost, the newly Spirit-filled women didn't run out in the streets and prophesy to just other women and children. Nope. No record of that. And…I could also write about how it is the Holy Spirit who decides to whom He wants to give which gifts to. There are no male/female gifts- but He distributes to each person as He sees fit (I Corinthians 12). And, I could drop the names of the women that worked along-side Paul as co-workers and ended up in jail with him (Romans 16:7).
     For the sake of space and time I'll leave the in-depth  biblical defenses with the NUMEROUS well-crafted, informative and solid cases swarming out there. However, the holistic Scriptural bottom line is: God created male and female as equals in His image in Genesis, Moses prayed in Numbers that ALL God's people could prophesy (Numbers 11:29), Joel predicted it (2:28-29), Jesus modeled it, Peter proclaims it (Acts 2:17-18), and the Spirit inaugurates it.
     There is ample Biblical support, but I grew up in a Nazarene home/church and a Baptist school. I do believe that two different God-fearing, Jesus-loving people can examine the exact same Scripture and walk away with two different interpretations just as sure as two people can listen to the same recording and one hear "Yanny" and the other convinced they heard "Laurel." I get it. And that's why I love my Wesleyan heritage. 
      When doing theology, we do scrutinize Scripture. We examine the historical, cultural and literary context. We do consider the original audience. We do all of those things as we should. Scripture is the absolute, highest authority. But once the scriptural meaning is determined, there are other checks and balances we consider such as tradition, reason and experience. I want to lightly touch on a couple of these:
     Tradition…God has used countless women throughout the generations to this present day to do His work. No one can deny that. These women are from all over the world. So… the Bible supports it, and there are MANY documented stories from across the years of women serving in all roles of ministry. Believe me, I've written research papers on these ladies—they existed, and exist. There are thousands of us from various denominations!
Reason… There is so much that could be said here, but guess what. The proof is in the pudding. Throughout history, women have proved they can get the job of pastoral ministry done. There are many women with  fruitful ministries. But here's the thing…Their ministries aren't fruitful, impactful or meaningful just because they're women… No! It's because God equips whom He calls. Under the power of the Holy Spirit, called women—like called men— are gifted and graced to lead His people. 
So… The Bible says it and history and reason demonstrate it. And here's where I want to throw in my two cents … WHAT ABOUT EXPERIENCE?!?!  MacArthur, you may not see it in Scripture. You may pretend these women haven't existed all throughout history carrying out influential, eternal ministries,  but you CAN NOT take away my experience. You can't. 
MacArthur… You weren't there when the days  turned to months and then turned to years of me seeking the Lord with all of my heart, soul and mind. You weren't there in the middle of the night when I was so grateful for what He had done in my life that I would play my keyboard for hours and sing… "I'll go with you through the desert, though it be hot and dry…and I'll be there in the valley and will climb the mountain high… Wherever you will lead me, wherever You will go I'll be there too. There's nothing left behind me to make me turn around, only memories and broken dreams scattered on the ground. I'm with you for the journey, I will be there, I will follow you!" (Thank you Gerald Crabb for that song!) No one but Jesus heard me offer my life to Him.  I wasn't seeking power and position. I just simply wanted to give Him my whole life since He had given His for me.
John, you weren't there when the Holy Spirit took me up on that promise and sanctified me wholly. You didn't see the Holy Spirit fill me until all I could do was weep and bow in His presence and praise His name. That night, I knew that I knew that I was His and He was mine. He began a good work in me and I'll never forget it, and you weren't there.
John, you weren't there when I begged God for direction on what I was to do in life. All I wanted to do was be a daycare director. Ministry never crossed my mind. You weren't there when He said to me (after an intense season of fasting, and praying) on Nashville Street in Ringgold Ga after reading Ezekiel 47… "Come into the deep waters with me." You weren't there when I went back and read, and re-read, and re-read that passage while my heart felt like it increased 100 degrees each time. You weren't there when I said… "Yes." You didn't experience the peace I did the second I uttered that word.  You've not been here to watch me jump through hoops and hurdles and dodge arrows during the time between the call and the assignment. But- the call pushed me, peace preserved me and grace opened doors that I couldn't possibly have budged.
And John, you aren't here when I study difficult passages, and then all of a sudden the light switches on and I understand. Soon after ideas of how to share it flood my mind. And you know what…You weren't there the first time I stood in a pulpit to proclaim God's word and I felt a thumb in my back from the time I was asked to preach until I prayed the last amen. You didn't hear Him say He was proud of me when it was over. I did.
And you're not here when I am communicating the truth and the words bubble up from the depths of my spirit and flow out continuously. When it's over, I know and God knows it was HIM, not me.
You're not here on the hard days when I'm trying to get my school work done after ministering all day and don't have an ounce of energy left. I want to give up, but out of nowhere there is a boost in my Spirit and a small voice that says… "keep going!" 
You're not here when people come to me and say my ministry has helped them understand who God is and how He works. And you're not here when the pressures of church ministry overwhelm me, but some how, some way everything gets done. Often God's sends a person at just the right time to help me or encourage me. 
John… you must be out of your mind if you think for one minute I'm going to stand before my God, my King, my Lord, my Redeemer, and my best friend and say…. "Yes Jesus… You called me, You equipped me and empowered me and I did it and then all of a sudden in 2019 I stopped and went home because John MacArthur told me to."
So Mr. MacArthur… I know you'll never see this, but I just want to say…. "You can't take my experience from me." I have a personal experience and so do all of my sisters—and called brothers for that matter. You can't take our stories.  And I'll add…Tradition, Reason and especially Scripture validate our experiences. 
Now that I've spoken for myself, I'm ready to get back to doing and being all that God has called me to do and be who He's called me to be.