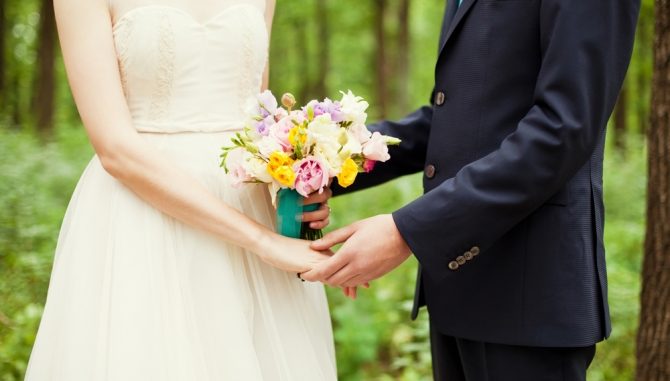 Congratulations on your engagement! Chances are, if you're getting married this summer, you're planning NOW!
Lots of people choose this special time of year to say "I Do" because the temperature is warmer, flowers are sweetly in bloom, and the long summer days provide beautiful, brightly-lit skies. Whether you choose this season or, like me, you go for the winter wedding, there are so many things to consider and remember for your big day.
The chances are high that everything won't go exactly as planned – and that is perfectly fine! It may seem like a big deal at the time, but no one will remember it years from now … and if they do, it will be a funny story that you'll love to think back on later. Take a big deep breath, relax, and appreciate everything that is going on around you!
Here are a few helpful tips to keep in mind while planning:
Budget
It's easy to get carried away, and things can easily add up! Find a budget that you're comfortable with, and stick to it. Oftentimes, simpler is better.
Emergency Kit
When the big day arrives, have a kit handy for things like bobby pins, safety pins, hairspray, spare lipstick/gloss, tweezers, Kleenex, Band-Aids, Tylenol, and other emergency essentials.
Eat & Drink
Be sure to eat on your wedding day. Choose high protein foods that give you energy for the long day ahead. It's equally important to be hydrated! Drink lots of water – especially during the summer months. We don't want any fainting brides!
Designate a Gift Person
Assign someone the task of writing down who gave you each present. The list will be helpful when sending "thank you" cards.
Back-up Plan
For outdoor weddings, have a plan-B in case it rains.
Legal documents 
Keep your marriage license and passports (for traveling) in a safe place.
Confirm Honeymoon Arrangement
Call and confirm hotel bookings, flying arrangements, resorts, or wherever you might be honeymooning.