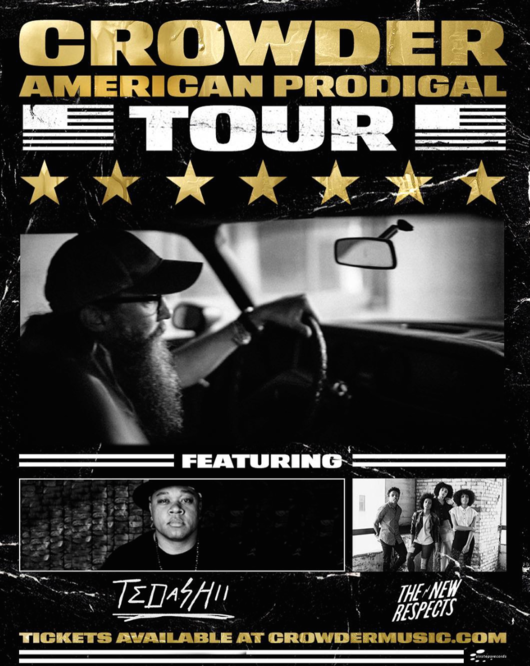 Immediately following his Sept. 23 awaited debut of American Prodigal, Crowder's nationwide "American Prodigal Tour," featuring  Tedashii and The New Respects, will kick-off to over 20 markets from west coast to east coast September through November.
The headlining trek will support his newest 17 track album of the same name. The 2X GRAMMY® nominee debuted music from the project with a "Run Devil Run" music video featuring a Smokey & The Bandit car chase turned swamp race outside of New Orleans, showcased by the likes of GAC, AXS, The Country Network and more. His latest single "My Victory" is currently top 20 at National Christian Audience. American Prodigal is available for pre-order with an instant gratis of both tracks.
With 2+million albums sold, Crowder's folktronica sound has been embraced from domestic and international arenas to church pews and even the Grand Ole Opry Stage. American Prodigal will mark the anticipated follow-up to Crowder's 2014 release (Neon Steeple) which debuted at No. 8 on Billboard's Top 200. To pre-order American Prodigal, click here. For more information on the "American Prodigal Tour," visit www.crowdermusic.com.