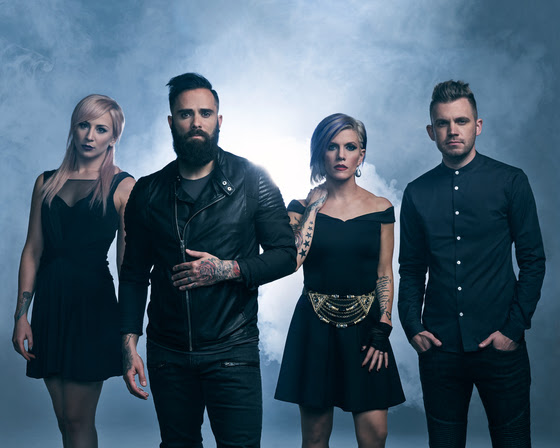 It's been another noteworthy month for the award-winning audio production and songwriting team Full Circle Music, concluding their first Music-Makers Bootcamp, continuing the launch of the online resource Full Circle Academy, being honored with No. 1 hits and more.
Created with the intention of helping the next generation of artists, producers and songwriters, the group's Music-Makers Bootcamp wrapped in August with a sold-out crowd from around the country flying to Nashville for in-person training from the likes of Seth Mosley (GRAMMY® Winning Music Producer/Songwriter), Mia Fieldes (Chart-Topping Songwriter), Matt Hammitt (Hit Artist and Songwriter), Sean Moffitt (Multi-Platinum Mix Engineer), Mike X. O'Connor (GRAMMY® Winning Music Producer), Manafest (International Artist and Music Business Coach) and more.
Delivering the first course from Full Circle Academy, Mosley shares that the academy aims to change the music industry from the inside out. "Virtual courses take students on the journey of a song from the start to the finish. We think it is going to be something really valuable, not only for artists, but for producers as well." The Music Production Mastery Course is available for sale at www.musicproductionmastery.com
Produced by Full Circle Music, Skillet's hit single "Stars" continues to sit at the top position on Hot AC Radio for the second week. The track is from Skillet's chart-topping new LP, Unleashed.
Also writing and producing "Feel Invincible" on Skillet's album UNLEASHED, the song scored features on ESPN promos for the coming season of NFL Monday Night Football, Major League Baseball and ESPN's 2016 NHL World Cup of Hockey programming. WWE's Battleground, TBS' E-League, Rock Band 4 and Nickelodeon's 2016 Kid Choice Sports Awards have already used the powerful track. Mosley was recently honored by the Nashville Songwriters Association International for "Feel Invincible" hitting No. 1 on Billboard Christian Digital Songs.
Full Circle Music client High Valley won the Canadian Country Music Association (CCMA) Award for Group of the Year. This is the second year in a row for the duo to win the category. Full Circle Music produced the High Valley singles "Be You," "County Line," and recent hit "Make You Mine" which debuted on the U.S. Country Chart.
About Full Circle Music:
The GRAMMY® winning & Billboard Producer of the Year Seth Mosley stands as the mastermind behind some of the biggest hits in the CCM industry, helming No. 1 singles from for KING & COUNTRY ("Fix My Eyes"), Francesca Battistelli ("He Knows My Name"), Jeremy Camp ("He Knows") and more in one year alone. Altogether, Mosley's full-service production company, Full Circle Music, has contributed to over 20 No. 1 chart-topping songs and worked with artists, both signed and independent, including Skillet, Mat Kearney, TobyMac, Jon Foreman (Switchfoot), Newsboys and country acts like High Valley, Ricky Skaggs and more. The team writes and produces an average of 150 songs each year in their Franklin, Tenn.-based studio. At last year's Dove Awards, he walked away as the evening's biggest honoree, winning four of the five categories for which he was nominated, including the prestigious awards for Songwriter of the Year (Non-Artist) and Producer of the Year. He is nominated for six Dove Awards this year. Most recently, Mosley and group unveiled the music production school Full Circle Music Academy and Songs for FCM Publishing with Dove Award winning Matt Hammitt as their first songwriter. Focusing on crafting music for the future, Mosley is the curator of the Full Circle Music Podcast which sits down with industry icons.