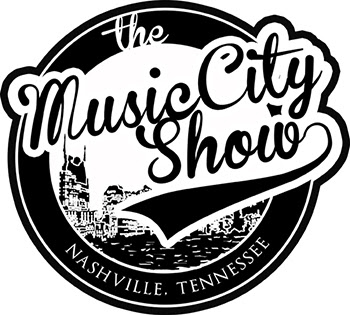 Nashville, TN (July 14, 2017) – It's THE MUSIC CITY SHOW live from Nashville, TN and YOU can be a part of it. Today, Godsey & Associates, producers of the hit tv series, announced season six tapings to take place in Nashville, TN July 24 and July 25, 2017. Less than 100 seats are available for the studio audience and will go "first-come, first-serve," to those who email their request to tickets@themusiccityshow.com.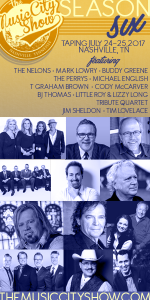 BJ Thomas, Mark Lowry, the Nelons, T. Graham Brown, Michael English, the Perrys, Tribute Quartet, Cody McCarver and many more will be featured during the LIVE TV tapings with host Tim Lovelace, and featuring the Positive Cowboy, Jim Sheldon, both returning to the series.
Due to security measures, NO WALK-UPS WILL BE ACCEPTED! You MUST email TICKETS@THEMUSICCITYSHOW.com for admission. All details will be explained in email correspondence.
Taped in front of a live studio audience, The Music City Show, has welcomed a diverse range of talent including The Oak Ridge Boys, The Crabb Family, Don Moen, Aaron Tippin, Ray Stevens, Greater Vision, The Hoppers, Karen Peck & New River, Restless Heart, The Booth Brothers and more. The show is hosted by award-winning comedian / singer / musician Tim Lovelace and Jim Sheldon, The "Positive Cowboy."
Season five of The Music City Show will air nationally on NRBTV, FamilyNet, Heartland, TCT and UPLIFTV.