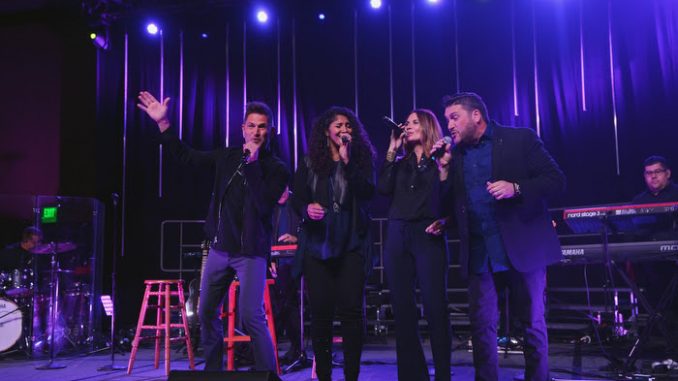 GATLINBURG, Tenn – Celebrated vocal group Avalon inspired LifeWay WorshipLife attendees during the evening concert session on Tuesday, June 25, 2019 in Gatlinburg, TN.
The award-winning band premiered new songs – including their new radio single, "Keeper of My Heart" – from their forthcoming Red Street Records project, Called, as well as beloved songs "Adonai," "Testify to Love," and more.
Jay DeMarcus – CEO/Owner of Red Street Records, producer and member of Rascal Flatts – accompanied the group along with Jason Scheff, formerly of the band, Chicago.
The crowd was surprised when Scheff took to the mic, delivering an impromptu set of some classic songs followed by the hymn, "It Is Well."
Avalon is gearing up for the release of their first project in 10 years and a brand new tour. The celebrated group will hit the road this fall in support of their inaugural Red Street Records project, Called.