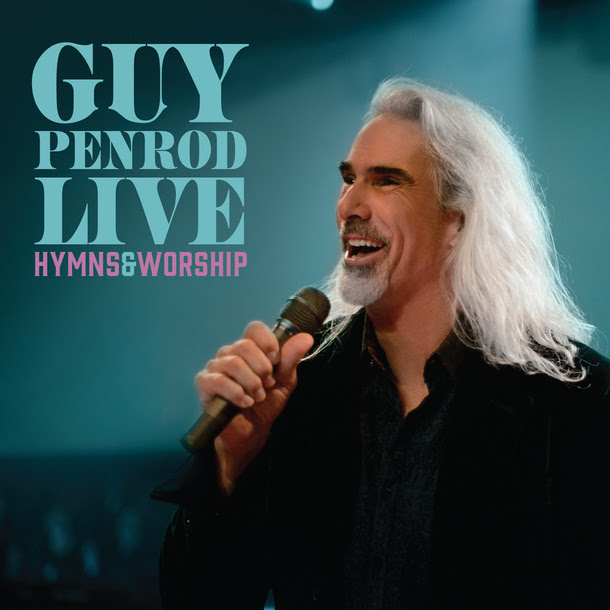 Guy Penrod, who is both a Gaither Vocal Band Veteran and a treasure to thousands in the world of gospel music, has recently released a new project called Live Hymns and Worship.

It is a live concert CD and DVD that includes a good mix of classic hymns of the faith and modern praise songs, and each song is performed and arranged with Guy's special, (and country), style! This concert was recorded on location at Thomas Road Baptist Church in Lynchburg, Virginia and along with Guy it features a full choir and live band.
If you are a devoted fan of Guy Penrod, you may remember two more recent albums he has released entitled WORSHIP and HYMNS.LIVE HYMNS AND WORSHIP is a beautiful combination of those two albums, and it includes songs such as "Leaning on the Everlasting Arms," "Victory in Jesus," "You Reign," "Revelation Song," "Amazing Grace," "Trading My Sorrows," "The Old Rugged Cross," "Shout to the Lord," "Because He Lives," and many more. The arrangements are easy to sing along with, and there is plenty of variety in song choice and style.
The DVD includes a few more songs than the CD, as well as several nuggets in between songs where you get to hear Guy's perspective on faith and what some of these songs and arrangements mean to him personally. You will also get to meet his family and get an update on all of their lives. Without giving away any spoilers, there is also a magnificent visual effect performed on stage when he sings "The Old Rugged Cross" that will leave you in awe.
Overall from my own personal standpoint, this project is a must-have! It absolutely stirred my heart in a way that I desperately needed. I think we get so caught up in the business of our lives, that we sometimes forget how important it is to praise the Lord for how good He is, and how much He loves His children. Whether you raise your hands and sing loudly, or sit quietly and soak it all in, worship not only brings glory to God, but it changes our lives and gets our perspective back to the One who holds us together. Guy Penrod has done a marvelous job with HYMNS AND WORSHIP and it truly is a worship experience that you will not want to miss!