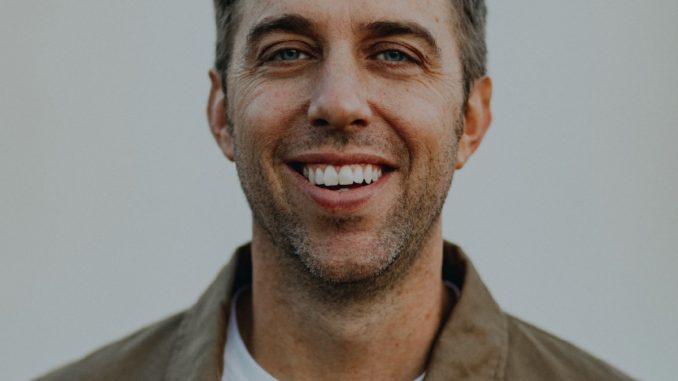 ORLANDO, Fla.— God wants to talk to humanity. He wants to talk directly to each person. Instead of yelling at people from the mountaintops, He wrapped what He wanted to say up in His son, Jesus, and sent Him to earth.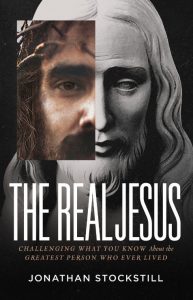 The Real Jesus: Challenging What You Know About the Greatest Person Who Ever Lived releases tomorrow, May 4. Lead Pastor of Bethany Church in Baton Rouge, La., Beloved Worship Leader, and Debut Author Jonathan Stockstill invites readers to discover the Jesus they may never have truly known—even if they have been following Him for years. He poses the questions: "Which Jesus do you follow?" "What did He teach?" And, perhaps just as important, "What do you believe about Him?" Watch a message from Jonathan about The Real Jesus here.
Saying Jonathan grew up in a Christian home would be an understatement. His dad, grandfathers on both sides, and many close family friends were pastors. He faithfully attended Sunday school and was in church every time the doors opened.
It didn't occur to him until much later in life that all his Bible lessons and training were pointing him to the central figure of Christianity. From Genesis to Revelation, Jesus was the focus of the whole thing. "I can't say I had an 'aha' moment when this became clear," writes Jonathan in The Real Jesus. "It was a progressive understanding. I could ride the coattails of my dad's and grandfathers' faith for only so long. My big struggle was to own my biblical training for myself. Christianity, I realized, was all about Jesus – who He is, what He did, what He taught, and how that matters to me."
Says author, founder and director of Pastors University, Larry Stockstill, "I watched my son Jonathan as he really entered discipleship as a teenager. At thirty he entered a whole new phase of leadership as he and Angie became the lead pastors of Bethany Church. Now, almost ten years later, he is ready to share the new-generation values he has curated in his first forty years of life."
In each chapter of the five-part book focusing on the nature and character of Jesus, Jonathan encourages readers to think deeply about Jesus and how to relate to Him, asking them not to settle for a cursory glance or a superficial understanding, but to look into the heart of Christ and see: "Grace and life. Forgiveness of sin. The defeat of death. This is the hope He gives. This is the hope we need."
With a pastoral heart and a storyteller's gift, Jonathan guides readers to an understanding that, "Most of us think Jesus came and introduced the world to the religion of Christianity. But He actually never preached on the subject of Christianity. He preached about the kingdom of God. While the people of His day were focused on earthly governments, Jesus spoke of a heavenly one. If you study the Gospels, you'll find this was Jesus' main message. It was His disciples' main message too. They didn't preach the religion of Christianity; they preached the kingdom of God."
Jonathan has written The Real Jesus with takeaways for readers including:
Understanding the difference between the mistaken, miscast, misinterpreted Jesus of our culture and the blood-and-bones Jesus of the Bible
Discovering a Jesus we may never have truly known—even if we have been following Him for years or decades
Entering into a more raw, real, and relevant relationship with the One who loves us and calls us by name
In The Real Jesus, Jonathan's mission is to equip readers to see Jesus as He really is and truly understand what it means to be His disciple. The book can be a tool for personal discipleship and in discipleship groups. At the end of each chapter, Jonathan has included a "Make It Real" series of questions to engage readers with the content of the chapter.
"If you're hungry for the truth, this book is for you," says Jonathan. "It's for seekers wanting to know just who Jesus Christ is. It's for those unsure of what it means to follow Jesus and in need of a guide to become serious disciples. And it's for those who have settled into religious routine and want to deepen their understanding of Jesus and experience more of His presence."
For additional information, including a free sample chapter of the book, visit The Real Jesus
Stay in touch with Jonathan Stockstill:
Website: The Real Jesus
Facebook: @jonathan.stockstill
Instagram: @Jon_Stockstill
The Real Jesus: Challenging What You Know About the Greatest Person Who Ever Lived, is released by Charisma House, which publishes books that challenge, encourage, teach, and equip Christians.
Jonathan Stockstill is the senior pastor of Bethany Church in Baton Rouge, Louisiana. Since 2011, he has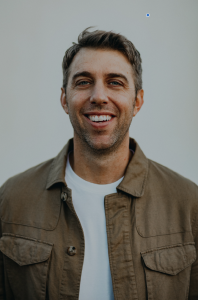 opened five new church campuses across Louisiana, started Bethany College, and partnered with the Surge Project to plant 3,400 new churches around the globe. Jonathan's ministry began in the world of music, where he wrote over one hundred published songs, recorded eleven albums, and traveled the world, leading congregations and conferences in worship. He is married to Angie Stockstill, and they have four children. In his free time he loves to sail, RV, fish, and travel to new places with his family.
Title: The Real Jesus: Challenging What You Know About the Greatest Person Who Ever Lived | Release Date: May 4, 2021 | Retail: US $18.99 | ISBN- 978-1-62999-991-3| E-Book ISBN: 978-1-62999-992-0 | Audio Download: 978-1-62999-993-7 | Binding: Trade Paper | Size: 5.5" x 8.25" | Page Count: 192 | Hometown: Baton Rouge, LA | BISAC Category: RELIGION / Christian Living / Inspirational, RELIGION / Christian Living / Spiritual Growth, RELIGION / Christian Living / Leadership & Mentoring, RELIGION / Christian Ministry / Discipleship