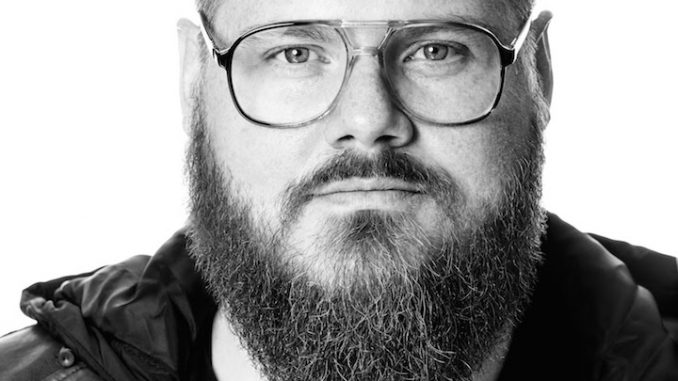 Daniel Doss's new album, PRAISE THE KING (The Fuel Music), comes straight from his heart. With 10 new songs he wrote or co-wrote, he calls us—God's Church—to live out our redemptive stories in the midst of this broken, hurting world. PRAISE THE KING is set to release March 3, 2017.
Singer/songwriter and worship leader, Doss travels the country sharing his music and lessons he's learned throughout his journey of faith. It's been an odyssey filled with the ups and downs of the music industry, the joys of fatherhood, the work of church planting, and the comfort of community. Encouraged by his music minister father to produce this album, he spent a year writing and recording. Produced along with Brian Hitt (Plumb, Charles Billingsley) and Andrew Bergthold (Blanca, Big Daddy Weave), Doss also collaborated with award-winning songwriters Kenna Turner West and Nathan Fellingham.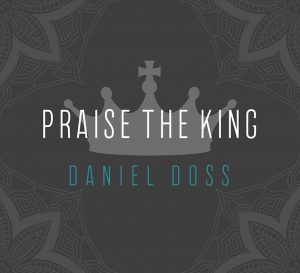 The praise and worship numbers, my favorites on this album, include the title track, "Light Rise Up," and "Victorious," which highlight God's sovereignty, power, holiness, love, hope, and redemptive grace. They call us to focus on and draw closer to Him, participate in His plan here on Earth as we interact with others, and allow Him to reign in our lives. Worship teams and individuals alike will enjoy singing these in praise to the King.
With songs ranging from the call to be the Church in "Brother Comes Home" and "Belong" and inspirational in "Trust," to a reminder of the presence of God with "You Hold It All" and the ethereal, haunting "Anchor," which features Harvest, the album acts as an inspiration to live fully in Christ, with the body of believers, and to reach the dying world. "The musical diversity of this record represents the many different environments and settings within the Church where I do ministry," Doss explains. "I have a heart for the Church."
"Roots Run Deep," which relates to an experience Doss had while helping plant a church, details the struggle of staying committed to the Lord and highlights God's steadiness and work in our lives, despite our wavering. Then there's the deeply personal "Stained Glass Windows," a peek into the Doss's heartbreaking journey through infertility and adoption. "Often when all we see are broken pieces, God sees a grander plan," Doss details. The lyrics paint a picture of something more than what we can see with our limited vision, reminding us that what we see as each broken piece of our life is actually an opportunity for God's light and love to shine through.
Stylistically, Praise the King ranges from simple vocal ballad to pop/worship, but it's the creative, transparent lyrics that grip the heart. This album—inspirational, worshipful, and personal—will speak to all believers, regardless of where they are on their faith journey.
For a list of Doss's upcoming events, see www.danieldossband.com. Praise the King releases on March 3.