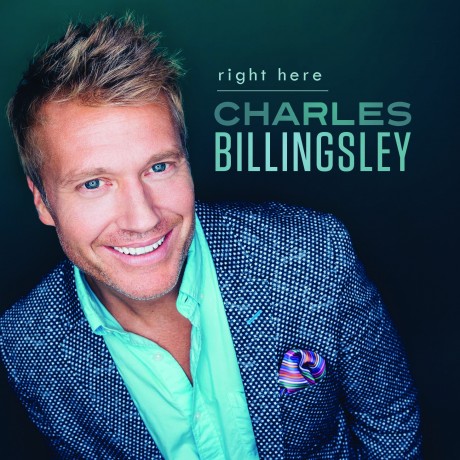 Charles Billingsley, in collaboration with StowTown Records, has recently released an inspirational worship album entitled RIGHT HERE. Though this is one of many solo projects for Billingsley, RIGHT HERE is one of the debut albums for StowTown Records in the inspirational/pop genre of gospel music.
You may know Charles Billingsley from his launch into Christian music several years ago when he was in the Grammy-nominated group NewSong. Today he leads the music ministry at Thomas Road Baptist Church in Lynchburg, Virginia, and he is a highly sought-after artist and worship leader.
RIGHT HERE features 11 songs that will quickly brighten your day and encourage your heart. Titles such as "Majesty," and "See You Again" are perhaps familiar, but there are many new, fresh hits on the album as well, such as "I Let My Heart Open," "Mountaintops," "God is Good," "There's Nothing My God Cannot Do," and "Horizon."
There are also two captivating songs that are all about the Cross-"Victory" and "Hallelujah for the Savior."
All in all, this album has a very contemporary sound but it is very fresh and exciting! I think listeners of all ages would be drawn to this album, but especially kids, teens, young adults, and anyone who loves the mainstream music style.
If you read a little bit about Charles and his life as an artist, you will find that a few years ago he had quite an unexpected medical scare in which a blood vessel on his vocal cords burst. This apparently caused a polyp to form, and that required surgery. Any artist will tell you that surgery on the vocal cords is always very risky and frightening, but Charles writes that the experience gave him a new awareness of just how near God always is during the best and worst of times. He also writes that the whole experience caused him to refocus and reenergize in his life, and you could say the same thing about this album. All of these songs hold a great message of the gospel, but all of the pieces of truth are easily understood, and the melodies are very memorable so that long after the music is turned off, you will still be focused on the goodness, nearness, and majesty of the Savior.
Review Written By Saran Heavner