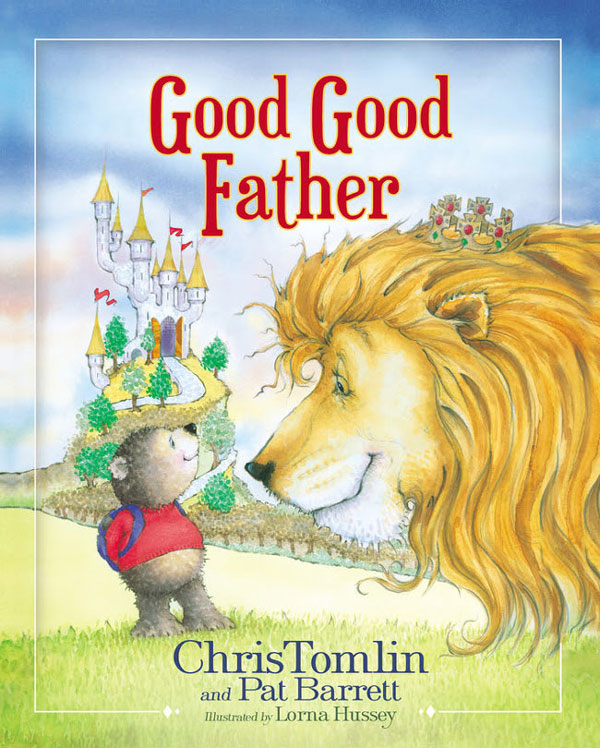 GRAMMY® Award winning artist Chris Tomlin has made his debut as an author with the release of children's book Good Good Father, available now. Fans welcomed Tomlin's new project with enthusiasm, and the title quickly soared to the top 16 books overall at Amazon and the top 20 of all books at Barnes & Noble.
Here's what critics are saying about the Good Good Father:
"This book does the most excellent job in helping kids to understand that God isn't an untouchable, angry, or unapproachable God." – CCM Magazine
"…a fine resource for adults looking to explain a multifaceted deity." – Publishers Weekly
"Its comforting plot imparts precious truths that often escape us grown-ups as well. The pictures are charming; the characters are lovable; the plot is tender without being cheesy." – Today's Christian Entertainment
"Not only is it a precious story of a little bear's determination to help his friends and seek out the King, but it holds a special metaphorical meaning for little ones. They will be reassured that God is so many things. A protector, a teacher, a healer, and most importantly a Good Good Father who loves them dearly." – Our Everyday Harvest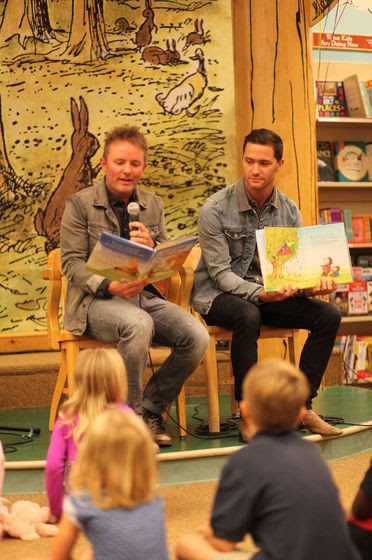 Earlier this week, at a Good Good Father launch event in Barnes & Noble, Tomlin and coauthor Pat Barrett read the book aloud to families.
"What defines you the most is that you're a son of God and you're a daughter of God, and you're loved by a perfect father," Tomlin shared with attendees. "That's what Pat and I want for our own kids to know and for your kids as well."
The duo also performed the single that inspired the book, "Good Good Father." The beloved song hit the No. 1 spot on Billboard's Christian Digital Songs, Hot Christian Songs and Christian Airplay charts, also topping the MediaBase Christian Audience chart.
More than 250,000 people watched the event on Facebook Live on Tomlin's page. Read more about the book launch in The Tennessean.
Later this month on October 21, Tomlin will release his eleventh studio album Never Lose Sight. For additional information, visit christomlin.com.
Good Good Father is available for purchase at Barnes & Noble, Amazon and more.
About Chris Tomlin
With ten albums, 15 No. 1 radio singles, a GRAMMY® Award and eight additional nominations, three Billboard Music Awards, 21 Dove Awards, two platinum and five gold albums to his credit, Chris Tomlin is among the most well-known and influential artists in contemporary Christian music. Referred to by TIME Magazine as likely the most often sung artist anywhere, Tomlin consistently has several songs in the top 20 of the Top 100 CCLI songs. BMI and GMA Dove Awards' 2014 Songwriter of the Year, Tomlin's "How Great Is Our God" was his first No. 1 on the CCLI Top 25, becoming one of the fastest rising modern day hymns in CCLI chart history. In addition to having sold more than 7 million albums and over 8.9 million digital tracks, Tomlin made history as his No. 1 single "Jesus Messiah" (Hello Love) garnered 97 adds at radio, making it the biggest ever add date in Christian radio history. Tomlin recently broke the record for most top tens in the history of Billboard's Hot Christian Songs chart. In the midst of his record-breaking success, Tomlin continues touring and leading at Passion Conference gatherings across the US and worldwide, including Worship Night in America events. Burning Lights debuted at No. 1 atop the Billboard 200 in January 2013, making history as only the fourth Christian music album to do so. Tomlin's 11th studio album, Never Lose Sight, is set to release October 21.
Get Connected With Chris Tomlin
Website: christomlin.com
Facebook: facebook.com/christomlin
Twitter: twitter.com/christomlin
Instagram: instagram.com/christomlin
YouTube: youtube.com/christomlinvevo