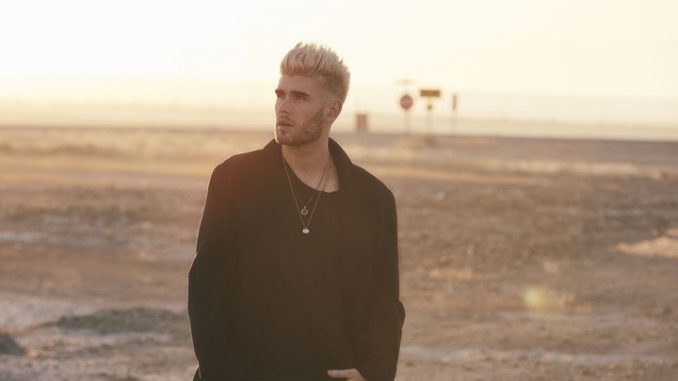 Nashville, TN…. May 15, 2020 – Atlantic Records/Hear it Loud artist, American Idol alum Colton Dixon is debuting his first self-titled EP today. COLTON DIXON is already being called "completely addicitve," and "the sign of an artist that's comfortable moving into a bolder direction as he evolves as both an artist and a human being." The EP boasts five brand new tracks all co-written by Colton and some of pop music's biggest names including the late busbee and ROBOPOP.
Dixon's first single from the EP, "Miracles," noted as "a bombastic, uplifting, humongous pop tune of the kind we're desperately in need of right now," continues to gain momentum at radio and streams each week, currently at No. 3 on the Billboard Hot AC/CHR chart.
Also included is the first love song he's ever written, dedicated to his wife of four years, Annie. Atwood Magazine exclusively premiered what they described as an "achingly honest outpouring," and "a vivid display of love and connection" music video for the song. Referring to the track, Dixon told the outlet, "it feels fitting that this song anchors my new EP release as it shows the journey I've not only been on in life, but in music too," adding "I'm so glad we were able to give everyone a bird's-eye view of my wife, Annie and I's journey in the new video. Relationships are a gift. No matter the challenges that life brings, one thing that's certain for us is that we will never stop choosing to love one another." The Dixon's are expecting twins this fall, a story PEOPLE has continued to cover.