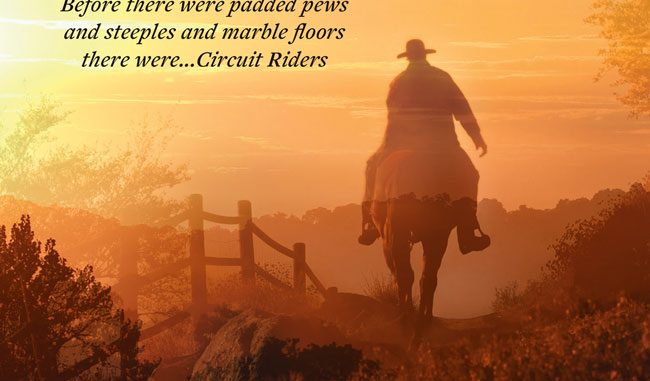 It's hard to believe a DVD could be as enlightening as it is entertaining and equally spiritually uplifting, but Gaither Music Group's recent DVD release, CIRCUIT RIDER, certainly is. Created by Suzanne Jennings and Woody Wright, the video quickly rose to the top of the charts this past fall. CIRCUIT RIDER claimed the number one position on the Christian Music Video chart and the audio version claimed number one on the Southern Gospel Album Sales chart, and was in the top twenty on the Contemporary Christian Music Chart. I can't say that I'm surprised. Honestly, I expect nothing less than fabulous when a product is labeled, "Gaither Music Group!"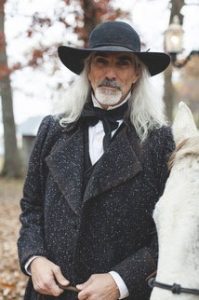 The part-musical/ part- documentary is hosted by the former pastor, now politician, Mike Huckabee. Huckabee beautifully articulates the unfamiliar stories of how our country's spiritual foundation was laid by showcasing several men and women of various denominations that evangelized around the 17th-18th century. These Circuit Riders had a burning passion to see the lost saved and the captives delivered. These preachers sacrificed greatly by braving the elements- sometimes going without food, shelter or even without friends and family. They were fueled with an intense desire to spread the Gospel of Christ.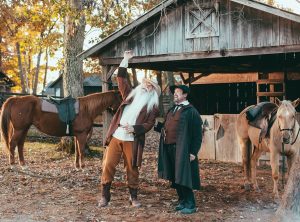 Interspersed throughout the stories are brilliantly written songs performed by some of the most loved Homecoming artists including: Guy Penrod, Russ Taff, William Lee Golden, Gloria Gaither, Lynda Randle, Tanya Goodman Sykes, Mark Lowry, Benjy Gaither, Woody Wright, Buddy Greene, Judy Martin Hess, The Isaacs, Joy Gardner, Reggie Smith, Charlotte Ritchie, Angie Primm, Michael Sykes and more. Michael Merriman directed the filmmaking and he and Stephanie Reeves produced the live performances taped at Fiddler's Grove Historic Village in Lebanon, TN. All in all, the music is amazing: great songs, great voices, great production!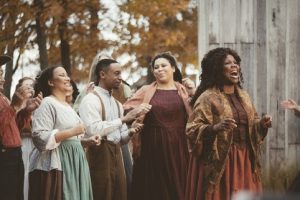 Every song is written by Wright and Jennings and is a perfect fit both lyrically and musically to coincide with the Circuit Rider stories and personalities. One of my personal favorites is, "I'm The Clay," featuring a ladies trio comprised of Judy Martin Hess, Charlotte Ritchie and Tanya Goodman Sykes. The harmony is beyond beautiful. I also loved "The Raven," performed by the Isaacs. Isaacs family harmony is always divine, but they sound "over-the top" on this! My hands-down favorite song is "Refining Fire," performed by Michael Sykes. The depth of the lyric and heart-felt delivery from Sykes prompts tears and chills on my arms!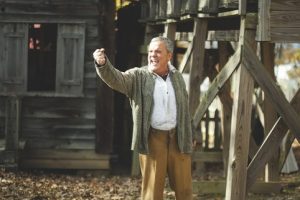 CIRCUIT RIDER is a must have for your DVD Collection and is definitely one you'll want to buy for someone else! CIRCUIT RIDER is exclusively distributed by Capitol Christian Distribution and is available throughout general market stores and in the Christian marketplace. Also available online at iTunes, Amazon and www.gaither.com.
(Photo Credit: Daniel Meigs)