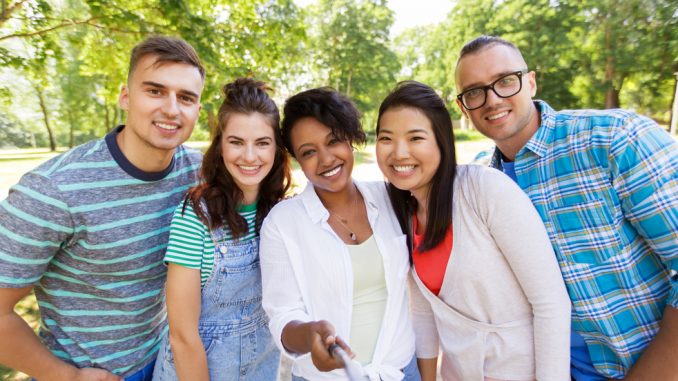 If you are a believer in Jesus Christ, you probably didn't stumble into a good thing. Somebody somewhere in some way told you about Him. Maybe it was a preacher, a Sunday school teacher, parent, family member or friend. In my case, it was a lot of somebodies in a lot of places that shared the good news of Jesus. I'm grateful.
Most people cringe at the thoughts of sharing their faith and list reasons why they can't: "It's not my job—that's for preachers." "I'm too shy." "I don't know how, or have the right words to say." "I don't understand all of the Bible." "No one is going to listen." That's all reasonable, but it doesn't change the truth of God's expectations. God expects all believers to deliver the good news of Jesus to Jerusalem, Judea, Samaria and to the ends of the earth. Before you pack, think of it in terms like this: to those closest to us, to those in our communities, to those who are different from us and to those all over the world.
God doesn't task us with faith-sharing to overwhelm us. His yoke is easy, His burden is light. That's not to say we won't experience rejection, persecution or that our hearts won't break, but if we focus on just a few evangelistic strategies, we will be faithful to this call.
The most important thing to remember is to be a good representative of Christ. I read a quote 15 years ago that said something close to this: "No matter how many ways you ask a person if they want to be a Christian what they hear you say is…'Do you want to be just like me?'" Wow.
A good representative of Christ is one who is devoted to Him and committed to the process of learning how to reflect His glory. If a person is sold out to Christ, he/she is developing in the areas of patience, kindness, faithfulness, joy, goodness, gentleness, self-control and love. When a person is growing in these areas, it spills over into their speech, their responses and behavior. Being a grace-filled representative of Christ validates your testimony like nothing else. Be a real-deal.
The second thing is… Learn how to be an "opportunist." The Apostle Paul's says: "Walk in wisdom toward outsiders, making the best use of the time. Let your speech always be gracious, seasoned with salt, so that you may know how you ought to answer each person" (Colossians 4:5-6). Peter says, "Always be prepared to make a defense to anyone who asks you for a reason for the hope that is in you; yet do it with gentleness and respect" (I Peter 3:15).
As we grow in grace, we'll raise eye-brows. People aren't used to receiving grace and mercy when they don't deserve it. People are caught off guard when we show patience, or respond to hurtful situations in love. People are curious about the smile on our face when we're suffering. People wonder how we control desires and appetites. And generosity speaks. When we display the character of Jesus, we become salty appetizers. When people ask, explain the power of Christ working in your life. Interject these qualities in constant situations of every-day life. Think…"Opportunist!"
Finally, stay grateful. We shouldn't wallow in our sinful past, but remember it enough that a lump of thankfulness still rises in your throat when you think about what the Lord delivered you from and the place He's brought you to. We are saved by amazing grace and should never get over it. Another quote that has stuck with me for years and I don't remember who said this either, but… "You will only share your faith in relation to how thankful you are for your own salvation." When gratitude swells, it is hard to contain.
Never underestimate the power of prayer. God loves the wayward more than we do—and that includes our dear friends, our children, our spouse, and other people we love. The actions of our loved ones may make us tremble, pace and wail, but we have to remember God's grace is in hot pursuit. Love is wooing to the cross and what looks like coincidence, is God's providence. Pray specifically. Pray frequently. Pray with expectation. Pray with persistence. Pray God's will— and pray hard.
Are you ready? Be a GOOD representative of Christ. Mirror Him. Be an opportunist—ready to interject grace anytime the door is cracked. Be thankful, and pray continually for those who don't know Christ. Everything else is up to Him and He's working in ways we can't even imagine. Ready. Set. Go.