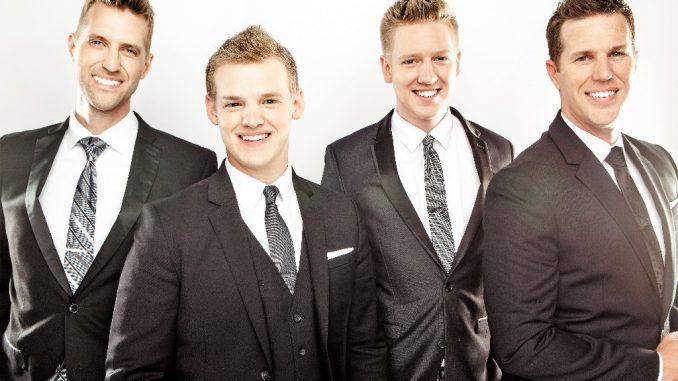 Chattanooga, Tennessee (July 18, 2017) An exciting new gospel music concert series is set to begin on July 29th at the Camp Jordan arena, in East Ridge, Tennessee. Southern Sacred Sounds Concert Series will present "Hometown Singing at the Camp". The event will feature AGM Male Group of the Year, The Ball Brothers, as well as local favorites the Hullender Family, Greesons and Master Peace Quartet. This is the first in a series of events to be held in the Chattanooga area. The Southern Sacred Sounds Concert Series will showcase the best in gospel music.
The concert will start at 6:00 pm inside the spacious Camp Jordan Arena. Concert goers will appreciate the air conditioned comfort and plentiful parking at the arena. Tickets are only $10.00 in advance ($15.00 at the door.) Proceeds from the concert will benefit the Needy Child Fund of East Ridge, TN, and attendees are encouraged to bring a new, unwrapped toy to the event, to be distributed to needy children in the community. The concert is sponsored by the East Ridge Parks and Recreation Department.
Information, including a promo video and poster can be found at https://wdef.com/southernsacredsounds/ Tickets are available locally at the Camp Jordan ticket office, and at SonShine Christian Bookstore, in Fort Oglethorpe, Georgia.
Future events in the Southern Sacred Sounds Concert Series include an evening with Ernie Haase and Signature Sound, on Saturday, October 28th, as well as a special Christmas program to be presented in early December, and a traditional gospel concert planned for early February. Other Southern Gospel Concerts are being planned for 2018 in the Chattanooga area. Plans are also being made to expand the series into other markets across the Southeast.
"The Southern Sacred Sounds Concert Series will present some of the areas most anticipated gospel music events. Each concert will feature great venues, top artists, and an overall experience for attendees that will exceed their expectations," said Roger Spears of Harmony Media Solutions and WDEF-TV. "These concerts will have promotional backing that hasn't been seen in the market, supported by a team of professionals in marketing, promotion, sales, design, social media and more," he concluded. The Southern Sacred Sounds Concert Series will feature top national artists, while showcasing incredible local talent from the area.
For more information on the Southern Sacred Sounds Concert Series, email roger@harmonyroadtv, or call 423 413 3586.