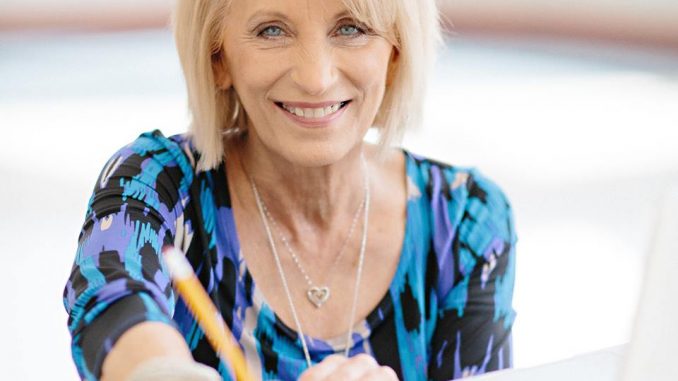 The concert was billed as "Thirty artists, 50 songs, celebrating 40 years of Contemporary Christian Music." I couldn't be there in person, but they were streaming it, so I watched on line.
I loved the artists in that lineup. So many of them were special to me, not because I know them all, though I am honored to know some of them. Not because they've cut songs I've written, though I'm very blessed to have heard words I've written sung by some of them. For me, it was the songs that made the night so amazing.
Those great songs (and many others) have provided a soundtrack for my life for the last 40 years. I remember the first time I heard many of them. My heart felt like it had been tattooed with lyrics that said an idea so perfectly that I wanted to cry, and all these years later, the melody starts and it is still like coming home.
Here are a handful of songs that I remember where I was and what I was doing when I heard them the first time:
"Gentle Shepherd" – The Gaither Trio, by Bill and Gloria Gaither – I was in my car and I had to pull over into a parking lot and sit there and cry for a while."There's no other we can cling to who can help us face another day" gets to me every time. Every. Time.
"Through It All" – Andrae Crouch, by Andrae Crouch – My younger brother sang this song to me in a Sunday school classroom. It didn't even need Andrae's cut to reveal its greatness. I could list so many of Andrae's song that are just like that.
"Somewhere In The World Tonight" – Wayne Watson – I was in Dave Clark's living room. What an idea! A parent praying for the little girl somewhere in the world who would one day marry his own son. "I don't even know her name, but I'm praying for her just the same."
"We Shall Behold Him" – Sandi Patti, by Dottie Rambo – I had gone to see The Gaither Trio in concert. This new girl was going to sing a few songs. From the first line, I was awestruck. The imagery in the verses gives way to the certainty of the message in the chorus. "We shall behold Him, face to face in all of His glory!"
"He's Alive" – Don Francisco, by Don Francisco – Another Gaither concert. The verses took me on a journey and I re-lived every moment of Peter's painful regret after he denied Jesus. And just when the song had the entire audience holding their breath, that explosion into the chorus: "He's alive and I'm forgiven, Heaven's gates are open wide."
"Where There Is Faith" – 4 Him, by Billy Simon – I was at the Benson Company on Great Circle Road. The way the chorus of this song leads the listener without even seeming to give you a place to breathe, the imagery, the use of the hook. It changed the way I approached a lyric.
"People Need The Lord" – Steve Green, by Phil McHugh and Greg Nelson – I was in a worship service and someone sang this. The verses are so conversational, so real, the chorus so compelling. "People need the Lord, people need the Lord. At the end of broken dreams, He's the open door."
"I Am Not Ashamed Of The Gospel" – Janet Paschal, by Dawn Thomas – "We're an anchor for those who are hurting. We're a harbor for those who are lost. Sometimes it's not always easy bearing Calvary's cross." The combination of hope and pain in this lyric is something I can always recognize, but it's so hard to achieve. When I heard Janet sing it, I felt like my heart might spontaneously combust.
"The Promise" – The Martins, by Brian White and Don Poythress – I was in a writer's room on music row. The device of the verses of Jesus telling me what He didn't say, and then reassuring me with what He did say—genius. Writing a song where the lyric is Jesus speaking is really tricky and kind of risky. But Brian and Don could back up every single word with Scripture, and that is a lesson I write by today.
I'm barely scratching the surface, but I hope by now you are making your own list. My point is that songs make a difference. They sit with you in a hospital room, walk you down the aisle, send a loved one home to Heaven, get you through a long, tear-filled night, open the ceiling in a worship service. They fill you with thanksgiving or joy or even repentance.
I'm a songwriter. I'm always astonished that I get to say that. I love my job. I'm thankful every day for the chance to do it. My prayer every single day is, "Father, help me write better than I ever have." Not for cuts. Not for awards. But because songs matter so much.
—Sue C. Smith
About Sue C. Smith:
Sue is a five-time Dove-award winning songwriter who has had cuts by Avalon, Jason Crabb, The Crabb Family, Sandi Patty, Steve Green, Larnelle Harris, Guy Penrod, Travis Cottrell, Mark Harris, The Martins, Janet Paschal, Pure NRG, Karen Peck and New River, Legacy V, Ernie Haase and Signature Sound, Brian Free and Assurance, and many others. She won the Dove Award for Inspirational Recorded Song of the Year in 2004 ("Everything To Me"). She is a 30-time Dove nominee and the writer of over 60 musicals, including Believe In Christmas (Christmas, 2015) and Breath of Heaven (Christmas 2015). In 2013, she was named the Absolutely Gospel Songwriter of the Year. Sue has written 12 #1 songs and is a staff writer with Capitol Christian Music Group. Her songs are also represented by Daywind Music Publishing. Sue founded the Write About Jesus Workshop in 2000.