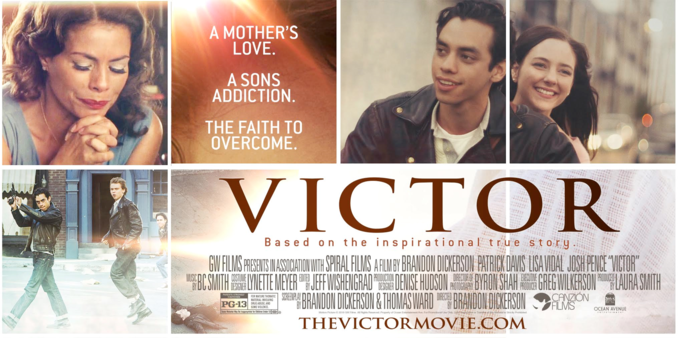 A son's rebellion, a mother's love, a pastor's street ministry, and God's purpose coming to fruition in their lives. You shouldn't miss the upcoming movie VICTOR. The film illustrates the real-life struggles of Victor Torres, a young gang member and heroin addict in 1960's Brooklyn, whose life was saved through the faithful prayers of his mother and Pastor David Wilkerson's Teen Challenge ministry.
When the Torres family moves from Puerto Rico to Brooklyn, New York, they find themselves stuck in poverty and depression. As a result, young Victor searches for a place to fit in—and finds it with the Roman Lords street gang. Drawn in by the brotherhood of the gang and enslaved by a growing addiction to heroin, Victor's actions put his family and his life in danger. It's only when his mother, Lila, meets a street minister who introduces her to God that she sees a way to save Victor from the path he's chosen. In one of the most powerful scenes in the movie, she implores that Victor was made for a purpose, one more important and powerful than dying from his addiction. Lila's prayers, coupled with a faith-based rehabilitation program, initiate the turn in Victor's life.
You may recognize Victor's story from his autobiography "Son of Evil Street" or the classic book and film "The Cross and the Switchblade," as Victor was one of the gang members whose life was changed by Pastor David Wilkerson. But what you may not know is Victor Torres accepted Christ, went to Bible college, and became a minister and an evangelist. Since then, Victor and his wife, Carmen, have dedicated their lives and ministry to helping those struggling with addiction. In 1971, they founded a life-transforming rehabilitation program called New Life for Youth and continue to serve and minister to youth ensnared by drugs, alcohol, and gang life. Torres currently serves as senior pastor of the New Life Outreach International Church in Richmond, VA.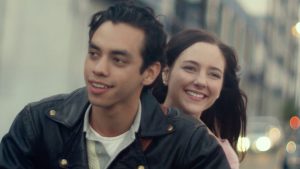 "God has put into action things that he has made for every one of us," Pastor Torres explained to me. "We can't see them with the natural eye." At least not until God opens our eyes beyond what we see in front of us. Torres knows there are "many Victors out there" and longs to help each of them find the purpose God has for them, a plan beyond their enslavement to drugs and alcohol. That's why the New Life for Youth programs include vocational and pastoral training. "You find not only a relationship with God, but you find a purpose; now you have a purpose to live for. That became part of my cure for my life throughout the years, the find my fulfillment and my purpose."
I asked Pastor Torres about his favorite Bible verse. "1 Corinthians 2:9," he answered immediately. "'No eye has seen, no ear has heard, no human mind has conceived, the things God has prepared for those who love him.' That has been my theme for life." And just as God helped Victor live up to his name, he's dedicating his life to helping others meet the Lord and step into their God-ordained purpose.
VICTOR is now showing in select theatre and releases on June 13 on DVD, BluRay, and VOD. For more information, visit http://TheVictorMovie.com. To learn more about Pastor Victor and Carmen Torres and the New Life for Youth, visit NewLifeForYouth.org.