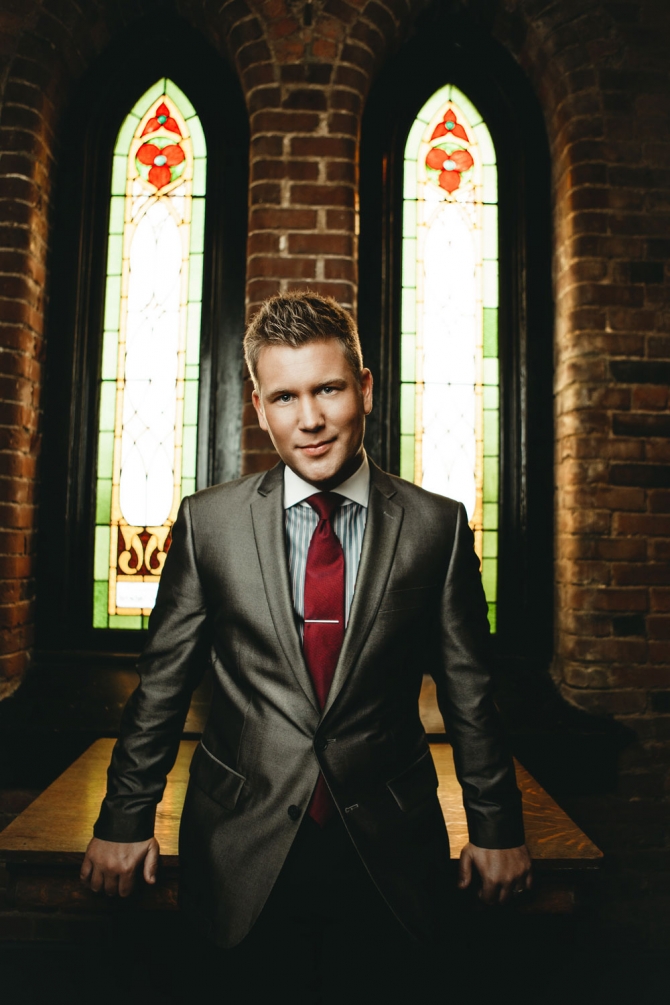 Armed with a gripping testimony of deliverance, and packed with a powerful collection of songs written from the heart, Joseph Habedank embarked upon a solo career in 2014. Without a doubt, this new direction was the right decision. How can one know? Affirmation. Results. Gratefulness.
Fans have indeed affirmed Joseph by nominating him for two Singing News Fan Awards – Songwriter of the Year and Favorite Soloist! "I had no idea how the Gospel music community would respond to me as a solo artist," Joseph says. "Our industry is very group-driven. Southern Gospel at its core is founded on harmony and quartet singing. To be accepted by the fans so quickly has been both encouraging and surprising. I am truly humbled by their support, and how they've welcomed me back with open arms."
Joseph's story of overcoming prescription drug addiction has been shared in churches – and published in CCM Magazine, Fox News' Spirited Debate, TBN's Praise the Lord, Glen Beck's The Blaze, Billboard Magazine, and more. "The decision to bring my story to light was not one we took lightly," Joseph says. "My wife and I prayed really hard about it. I had no desire to tell my story just for the publicity, but if it meant me humbling myself so that I might help someone else, then I was all for it. Ultimately, we decided that the truth will set you free, and the response has been unbelievable. There is nothing sweeter to me than seeing an addict come back to Christ – because that is my story, and now my passion to help those who struggle with strongholds." 
Since Habedank's debut project, WELCOME HOME, a new hymns project was released. "My favorite song on the album is 'Take Time To Be Holy." It's probably one of my top five favorite songs of all time," Joseph shares. His latest single, "The Beauty Of The Blood" is at number 14 on the Singing News Chart. He is also looking forward to visiting Canada twice this summer, and will appear at the Singing News Fan Awards. As Joseph continues on this solo path, he is grateful for how the fans have supported him in this new chapter of his life and ministry. "Words cannot express how grateful I am for your love prayers and support," Joseph says. "I can't wait to see you all out on the road!"
For more information, visit http://www.josephhabedank.com.