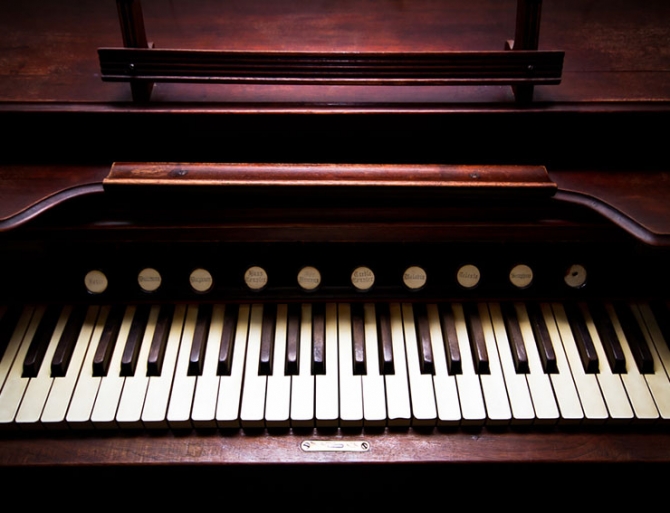 The Gospel Music Hymn Sing Foundation and IMC Concerts are gearing up for this fall's 9-City Gospel Music Hymn Sing tour.
Organizers have made plans to host six Hymn Sings in October, and four in November. Due to overwhelming response from last year's DVD, as well as successful past Hymn Sings, tickets are expected to sell quickly!
Familiar artists such as the Mark Trammell Quartet, the Jim Brady Trio, Greater Vision, Taranda Green, and the Mylon Hayes Family will participate this fall. But a typical performance driven concert is NOT to be expected. "The main focus of the whole idea of the Gospel Music Hymn Sing is to have the people to participate," Gerald Wolfe explains. "Our focus is a congregational style of singing of hymns and gospel songs."
The Hymn Sing idea originated with Paul Farren thirteen years ago. "In 1987, Paul asked his pastor in Colorado Springs if he could have a hymn sing on a Friday night because his church had changed their musical style, and he felt many people would enjoy it," Wolfe recalls. "Five hundred people showed up, so he started doing them once a quarter and then one thousand came."
In some churches, hymns are becoming obsolete, but Gerald says the purpose of the GMHS is not about being on a mission to save the hymns. "There is no need for a crusade or soap box," Wolfe says. "The majority of hymns have been around longer than any of us and are going to be around after we are gone. There is no need to compare the old to the new."
Wolfe continues, "I don't diminish new songs because I travel with two songwriters – they don't write anything old! But there are many reasons hymns are important. One, there is amazing theology packed into some of these songs. Two, the melodies most often are very singable which makes the lyric easier to remember. And another reason, hymns bring people of all denominations together."
Careful planning goes into choosing the right songs to feature. "There are so many great ones," Wolfe says, "but it is impossible to sing them all in a 90 minute period." Picking songs to get people involved is just part of the process, but the message and the order is prayerfully considered.
The response to Gospel Music Hymn Sings have been overwhelming. Over 5,200 people participated in last year's Hymn Sing at the National Quartet Convention. The singing has encouraged believers and non-believers! "In Louisville, one of the ushers came to the stage and wanted someone to tell her how to be saved," Gerald states. "The same thing happened in Visalia. You never know how many people you're going to affect that way.
Plans are being negotiated with television networks to possibly air a Hymn Sing program, and the idea of making the tour a quarterly event is now being considered. For more information regarding the fall tour schedule and ticket information, visit http://www.greatervisionmusic.com/gospel-music-hymn-sing.html.