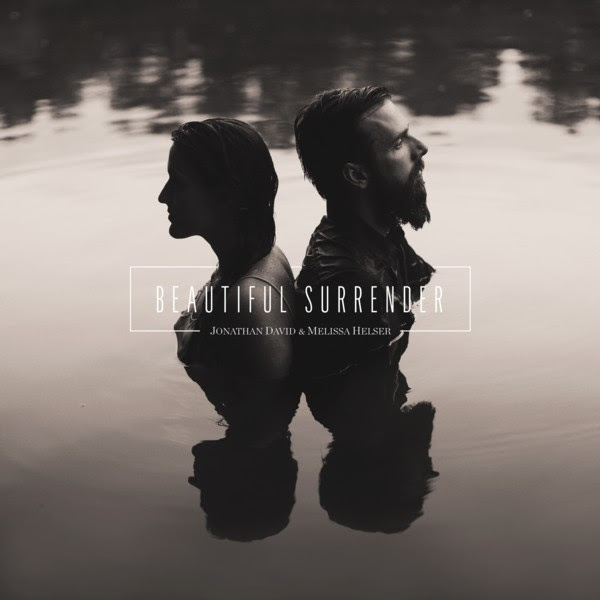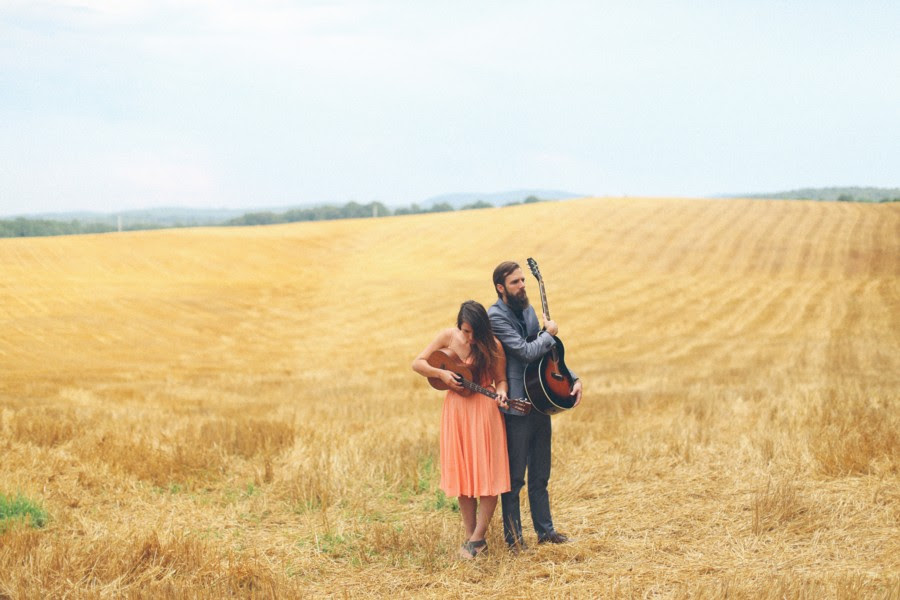 Worship leaders, songwriters and husband/wife Jonathan David and Melissa Helser internationally released their eighth recording and first new album in four years, Beautiful Surrender, Sept. 30 from Bethel Music and through Provident Distribution. In its first week at retail, the acclaimed project went to No. 1 on the Billboard Top Christian Albums chart, held the No. 1 position on the iTunes® Christian & Gospel Albums chart all week and launched all the way to No. 2 for a time on the iTunes overall Albums chart.
The Helser's first studio release as part of the Bethel Music Artist Collective, Beautiful Surrender invites listeners to find true joy in surrender without reservation to God. Writing or co-writing all the songs, and recorded the album with Grammy Award-winning, four-time Gospel Music Association Dove Award-winning "Producer of the Year," Ed Cash, the husband and wife duo trade lead vocals across the album's tracks. They also decorate each arrangement with intricate harmonies along with instrumentation from their band, the Cageless Birds.
Culminating the first week's sales success of Beautiful Surrender, the Helser's were honored with their first GMA Dove Award for "Worship Song of the Year" for their hit single, "No Longer Slaves," which is featured as a bonus song on the new album. The Helser's further led the song live Oct. 11 on the 47th Annual GMA Dove Awards show that lifted the sold-out crowd at Lipscomb University's Allen Arena to their feet in worship. The awards show will exclusively air on the Trinity Broadcasting Network (TBN) this Sunday, Oct. 16, at 7:00 pm PST.
Along with the Helser's Dove Award, the Bethel Music community of worship artists and songwriters emerging from Bethel Church in Redding, CA collectively garnered their first-ever Doves across four categories after receiving an unprecedented 10 Dove Award nominations. Their awards include "Inspirational Album of the Year" for Amanda Cook's No. 1 Christian and Top 20 Billboard overall album, Brave New World, "Children's Music Album of the Year" for Bethel Music Kids' first CD/DVD Come Alive​ and "Instrumental Album of the Year" for Bethel Music's second, all instrumental, full-length album, Without Words: Synesthesia.
Following Sunday's broadcast of the award show, members of the Bethel Music Artist Collective will appear on the Grand Ole Opry stage Monday, Oct. 17, as part of the Bethel Music "Worship Nights" East Coast U.S.A. tour. Featured at this event will be Brian and Jenn Johnson, Amanda Cook, Steffany Gretzinger, Jonathan David and Melissa Helser, Kristene DiMarco, Kalley Heiligenthal, Paul and Hannah McClure and Josh Baldwin, as well as special guests, Francesca Battistelli, Lisa Bevere and Havilah Cunnington.
Taking its award winning new music and worship favorites to sold out events in major markets coast-to-coast and around the world, Bethel Music will also record their next live album during the East Coast tour, marking the first time for them to record an album while 'on the road.' For more information on the "Worship Nights" and the worship artists that are featured in each city, go to http://www.bethelmusic.com/worshipnights.
All the latest Bethel Music album and tour news, chord charts, videos and more resources can be found at Bethel Music, https://bethelmusic.com/have-it-all/, @bethelmusic, http://instagram.com/bethelmusic, www.youtube.com/user/ibethelmusic and www.facebook.com/bethelmusic, where they have more than 1,869,000 likes.
About Jonathan David & Melissa Helser:
Jonathan David and Melissa Helser have been part of the Bethel Music Collective since 2014, bringing with them a rich history of passionate worship. Beautiful Surrender follows the couple's acclaimed 2012 album, On the Shores. The Helser's are also featured on Bethel Music's latest albums, Have It All ("Thank You") and We Will Not Be Shaken ("No Longer Slaves"). They have further authored such well-known songs as "Abba," "Endless Ocean," "On the Shores" and "Explode My Soul."
In addition to worship leading and songwriting, the Helser's have devoted their lives to discipleship for the last 16 years. They facilitate the multi-generational ministry, A Place for the Heart, where they lead a school known as the 18 Inch Journey. They also lead the Cageless Birds, an artist collective whose mission is to craft songs, art, and goods that encourage others into wholeness and freedom as children of God. When they are not traveling, The Helser's reside with their two children in Sophia, NC.
For all the latest Jonathan David and Melissa Helser news, tour dates and more, go to https://bethelmusic.com, www.jonathanhelser.com, Facebook, Twitter, Instagram (Jonathan) and Instagram (Melissa).
About Bethel Music:
Bethel Music is a worship ministry that formed as an organic extension of Bethel Church in Redding, CA. Over the last five years, Bethel Music has grown from being a local church music ministry to becoming a global outreach featuring a cadre of songwriters and worship leaders, 21 albums, chart-topping songs, and both online and on-campus worship schools. In addition to Jonathan David and Melissa Helser, the Bethel Music Artist Collective includes Brian and Jenn Johnson, Jeremy Riddle, Steffany Gretzinger, Amanda Cook, Leeland, Matt Stinton, Hunter Thompson, Paul and Hannah McClure, Kalley Heiligenthal, Josh Baldwin, Cory Asbury and Kristene DiMarco. Together these artists have six acclaimed albums that all went to the top of Billboard's Top Christian Albums chart. Bethel Music's multi-artist double-disc live recording, Have It All, which released internationally March 11, 2016, hit No. 6 on the overall Billboard Top Albums chart becoming Bethel Music's highest retail debut on the chart ever.
The heart of Bethel Music is to be a steward of the worship being created and released at Bethel Church, making it a resource available to the world. In addition to thousands of people that attend Bethel's weekly worship services, another 350,000 plus people subscribe to the online stream of the services at www.ibethel.tv. More about Bethel Music can be found at www.bethelmusic.com.