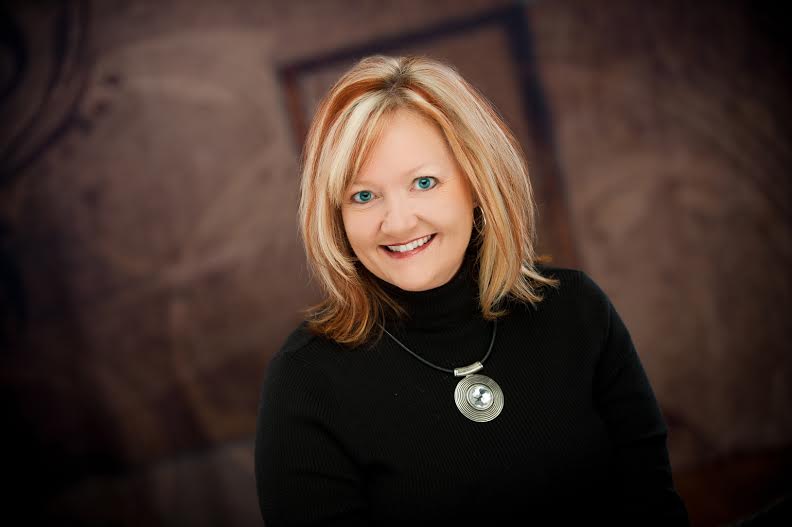 When military officers get gunned down while working in a recruitment office or when a news crew gets shot during a live interview or when a pastor is killed in cold blood after leading a Bible study- it makes me wonder if violence hasn't hit an all-time high. Or is it an all-time low?
Either or, it is safe to say we are living in crazy days! Some say we are living in "the last days." We don't have a day or time Christ will put an end to the chaos, but we do know everything from the book of Acts forward is considered "The Last Days."
With negativity, violence, and persecution happening in our world along with a variety of opinions and incorrect information about "End Times" floating around, it's easy to become confused and afraid. I have found a few scriptures and have read a few devotions lately that have lowered my blood pressure and lasso'd my imagination back into reality. In a nutshell, I have found there are two things to know, two things to do and two things to not do.
Two Things To Know:
God always saves His people. I love what Charles Spurgeon says in the devotional, MORNING & EVENING: "Come what may, God's people are safe. Let convulsions shake the solid earth, let the skies themselves be rent in twain, yet amid the wreck of the worlds the believer shall be as secure as in the calmest hour of rest. When God doesn't save His people UNDER heaven, He will save them IN heaven. If the world becomes too hot to hold them, then heaven shall be the place of their reception and safety."
You are here for a reason. It is not chance, a mistake nor coincidence you are living in 2015. God picked you to live in this era of history and in this generation. Ephesians 2:10 says, "For we are God's masterpiece. He has created us anew in Christ Jesus so we can do the good things He planned for us long ago." Also, Acts 17:26 says, "From one man He created all the nations through the whole earth. He decided before hand when they should rise and fall and he determined their boundaries."
Two Things To Do:
Straighten up and fly right. As I mentioned before, God saves His people. Are you one of "His people?" You are not His if you don't know Him. This is certainly not the time to make bargains with God. It's not the time to play games, play church or play patty cake for that matter! Titus 2:11-12 says, "For the grace of God that brings salvation has appeared to all men, teaching us that denying ungodliness and worldly lusts, we should live soberly, righteously and godly in the present age."
Serve and love people. We exist to know God and to make Him known. Nowhere in the Bible are we instructed to rid the world of evil. On the contrary, we're told to rid ourselves of bitterness…wrath…jealousy… etc. But yes, we are to serve and love. Ephesians 4:1-2 says "I therefore, the prisoner of the Lord, beseech you to walk worthy of the calling with which you were called, with all lowliness and gentleness with long suffering bearing with one another in love, endeavoring to keep the unity of the Spirit in the bond of peace." It's been said, "No matter how many times you ask someone if they want to be a Christian, what they hear you say is…'Do you want to be just like me?'"
Two Things To Not Do:
Don't believe everything you read or hear. Matthew 24:36 says, "But of that day and hour no one knows, not even the angles of heaven, but My Father only." If you get caught up in everything you hear, you'll be stranded on a mountain top disappointed with a glass of Kool-aid in your hand! Enough said. Well maybe. Know your Bible and test the spirits!
Don't worry. Spurgeon says, "Be ye then confident when you hear of wars and rumors of wars. Let no agitation distress you, but be quiet from fear of evil. Whatsoever cometh upon the earth, you are beneath the broad wings of Jehovah and are secure. Stay yourselves upon His promise; rest in His faithfulness and bid defiance to the blackest future; for there is nothing in it dreadful for you. Your sole concern should be to show forth to the world the blessedness of the hearkening to the voice of wisdom. 'Whoso hearkeneth unto me shall dwell safely and shall be quiet from fear of evil (Proverbs 1:33).'"
In summary: Yes, we are living in The Last Days, but we don't know how long they will last. More than likely, things will get worse. But-Don't fear! Know God saves His people. Embrace the fact you are here for a reason, and that reason is to represent Christ by loving and serving people in this world! Stay in tune with God by staying in a close relationship with Him. Stay connected to His Word so you don't get caught up in nonsense. When all that sounds easier said than done, rest in the faithfulness of God.