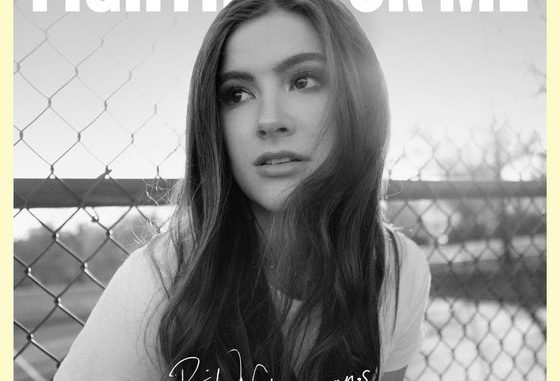 NASHVILLE, TENN. (Jun. 21, 2019) – Riley Clemmons is releasing a brand-new multi-track single of "Fighting For Me" today housing a piano and remix version of the resonating song. "Fighting For Me" has gained a lot of popularity, being streamed 2.4 million times, along with over 420,000 views of the lyric video on YouTube. The strength-filled power ballad released to radio in April and is already Top 25 on the AC Indicator Chart. Coinciding with the multi-track's release, a live performance video from the powerhouse singer, songwriter is available today.
The multi-track drop caps a busy month for Clemmons who just returned from a European trek performing in Slovakia and Denmark. SoundExchange honored the 19 year-old singer, songwriter Riley Clemmons as a 2018 Year End Top 20 Breakout Artist across all genres in her hometown of Nashville in May.
To listen to the multi-track of "Fighting For Me," click here.
"Fighting For Me" (Multitrack Single):
1. Fighting for Me
2. Fighting for Me (Piano Version)
3. Fighting for Me (Ruslan & Julie Odnoralov Remix)
About Riley Clemmons:
Riley Clemmons is a 19-year-old, Nashville-based singer, songwriter signed to Capitol CMG whose sound is pop with spiritual depth. Her debut single "Broken Prayers" skyrocketed at radio upon its release in early 2018, and has currently amassed 35 million global career streams. The Nashville native began writing at the age of 13 while maintaining the full-time demands of being a student. Fast forward five years, you find a seasoned songstress who has collaborated with some of the most talked about writers on Music Row like Emily Weisband, Josh Kerr and more. 2018 marked the debut of her full-length, self-titled album. "Fighting For Me" is her latest single.
Get Connected with Riley Clemmons:
www.RileyClemmons.com
Facebook.com/RileyClemmonsMusic
Instagram.com/RileyClemmons
Twitter.com/RileyClemmons
YouTube.com/RileyClemmons