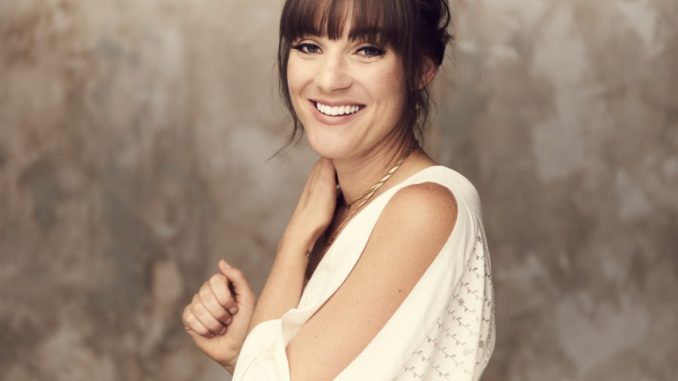 Worship artist Alisa Turner sings with passion and vulnerability. Her songs capture something almost mystical, yet deeply rooted in the hard stuff of the "now and not yet" grit of the everyday. It's the lilt and innocence in her voice and the heartbreaking, but hopeful truth of her story.
That story, which can be seen on video at https://www.youtube.com/watch? v=SeC72CAG5IU, is inextricably woven throughout her self-titled EP (Integrity Music) in a tapestry of grief, suffering, hope and redemption for which there is only one appropriate response: unfettered, unfiltered worship.
"I've always written songs about what I'm going through," says Alisa, who in her early 20s played coffeehouses and colleges and once drove nine hours and played to what turned out to be a completely empty room. "It all comes from the same place, that 13-year old sitting at the piano in the bonus room, writing 90-second songs, playing her heart out for the joy of it, for the hope of it."
For the joy, for the hope… These are not small concepts for Alisa. These are hard-fought battles, choices made when her faith was just a whimper in a dark corner of the room.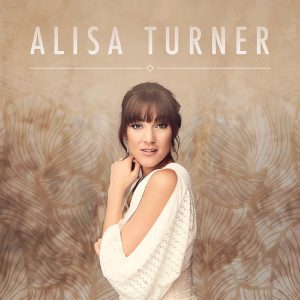 Alisa, a self-proclaimed Daddy's girl who has suffered with debilitating illness since childhood, was only 20 when she lost her father. She had recently left her North Carolina home to pursue a music career in Nashville when she got the call that her worship pastor dad had passed following a massive heart attack. Undone by his death and the ravages of Lyme Disease, Alisa soon returned home as her health worsened. Unable to eat or even hold up her head due to muscle atrophy, she was hospitalized and placed on a feeding tube, remaining bedridden for six years.
After ongoing treatments, her condition eventually improved, freeing her to get back to what she loved – connecting with audiences through music. While out on the road, Alisa met and later married her husband, Jaime. Within a year, the couple were thrilled to discover that they were expecting despite being told that pregnancy wasn't possible due to Alisa's illness.  But their dreams were soon shattered when they learned that their son had a fatal birth defect and would not survive outside the womb. Only 71 minutes after he was born, little London took his last breath in his mom's arms.
After such pain and loss, many would simply crawl back into that dark corner. But not Alisa. Through it all, she returned to the piano, where the Spirit breathed her back to life. "I think the Lord created me this way, drawn in by the emotion that comes with music," she says. "When I sit down at the piano, He always uses it to draw me back, to awaken the dreamer, and I always leave different than when I came. I leave different knowing He sees me, He is with me, He is my hope."
That hope shines through each track on her EP, especially "My Prayer For You," the project's first single which was penned by Grammy nominated songwriter and her producer, Michael Farren.
May God give you eyes to see He's still greater / Courage to rise and believe He's able
May God be your peace in the fire you're walking through /
This is my prayer now, this is my prayer for you
This and the other five songs on Alisa Turner, which were co-written by Alisa, explore the depths of what it means to worship among the ashes, comforted by and confident in the presence of God.
Faith-building, songs of overcoming "Lift My Eyes," "Not Even Now," "More Than Gonna Make It" and "As It Is In Heaven" declare God's Kingdom, deliverance, glory and unshakable power. And "Psalm 13," a modern lamentation, conveys the unique timber and emotion of Alisa's life-story, offering the project's benediction.
I will trust your unfailing love / I will rest knowing you're enough /
I will give praise for through all my days you have been good to me
"It's always a bit of a wrestle to merge an individual's story and voice into melodies and anthems that the Church can sing along with," says Farren. "And yet, when you finally land in that authentic place, everyone recognizes and engages with the refrain you've created. Everyone has their story of brokenness, but when they hear from someone who has shared that pain and yet stands and declares the goodness of God, that's when true worship is loudest…and I pray that's what we've been able to do in telling Alisa's story wrapped in these moments of worship."
Even now, Alisa struggles daily with her health but her journey has shifted in ways she could never have imagined. "The last few years, my prayer has changed from 'please open these doors' to 'whatever doors you open, I'll walk through'."
That shift has resulted in growth and opportunities to do what she was created for while bearing witness to the goodness of God. "My life and my story are messy… there are days when all I can do is keep lifting up my hands in desperation and in worship. I know the hard parts of life well and I can see and sense when someone else is going through it. The best way I know to lead is by example. So, I just worship. That's all I know to do."
To connect with Alisa, go to:
https://www.alisaturner.com/
https://twitter.com/alisaturner
https://www.facebook.com/alisaturnermusic/
https://www.instagram.com/alisaturnermusic/