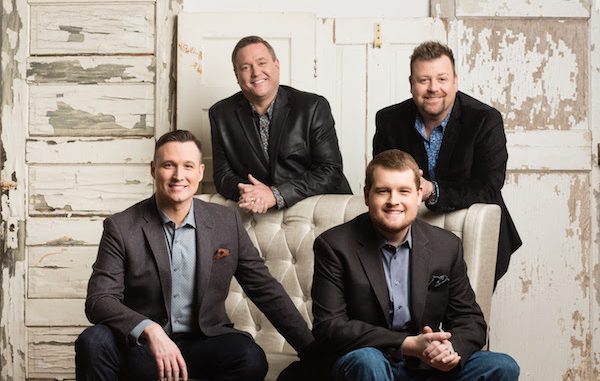 Arden, NC. (January 17, 2017) – Crossroads Entertainment and Marketing is excited to announce the return of The Old Paths. After the success of their previous recordings with Sonlite Records and their incredible standing in the industry, we are looking forward with anticipation of continuing with them in this future endeavor. With former members Tim Rackley, Doug Roark and Daniel Ashmore and the addition of Steve Ladd on tenor, the group is poised to retain and even surpass their previous level of success.
From Tim Rackley
"When extenuating family circumstances warranted our departure from the road last December, we didn't know exactly what God had planned. After much prayer and with our families faring much better—along with their support—we have made the decision to come back on the road for select dates as a group. We are thankful that God has opened this door for us, and we are honored to be able to minister as The Old Paths once again. We appreciate the continuing support of the Crossroads family and Harper Agency that has helped make this return happen. We feel very blessed to share this new phase of The Old Paths with Steve and are excited to see so many of our friends back on the road."
From Steve Ladd
"I was excited when approached to be a part of The Old Paths return to Gospel music. I have always loved four-part harmony, and these guys are some of the best! I am so thankful for what God has done in my solo ministry. So, to be able to have a solo career still AND sing with these guys on select dates was a no-brainer for me."
From Ed Harper
"The Old Paths had many fans, churches, and promoters who were disappointed but understanding of their reasons for having to take a break from touring last year. Now being able to record new music and tour select dates will excite their fan base. The Harper Agency is glad that the Lord has allowed this door to reopen for Tim, Doug and all The Old Paths. "
From Chris White
"What a wonderful opportunity it is to re-unite with The Old Paths. Sonlite Records has had a great relationship with them and certainly look forward to continuing our partnership with them. With the addition of one of the industry's most prolific tenor singers Steve Ladd, we feel the group will be stronger than ever. We can't wait to get started and be able to service their loyal fan base once again with more great music and performances."
New music will be available summer 2017 on Sonlite Records.