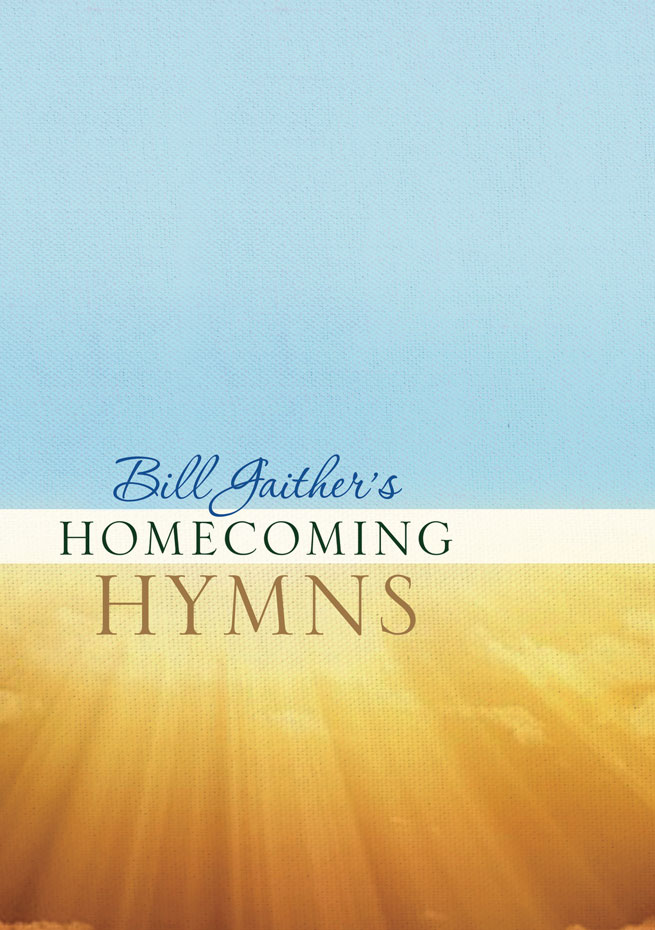 THE WORLD'S MOST BEAUTIFUL HYMNS MEET INSPIRATIONAL LIVE PERFORMANCES IN ONE VERY SPECIAL DVD COLLECTION BILL GAITHER'S HOMECOMING HYMNS
Following in the Footsteps of Time Life's Highly Successful Gaither's Homecoming Classics, This 10-Disc Collector's Set ($99.95) Features 150 Unforgettable Performances Personally Selected by Bill Gaither, a 20-Song CD, a 48-Page Hymns Book and Bonus Content.
Guest Stars George Jones, Alabama, The Oak Ridge Boys, Larry Gatlin and Marty Stuart
NASHVILLE, Tenn.—September 13th, 2016–Since his early days with the Bill Gaither Trio, Bill Gaither has enjoyed a love of hymns. That love has grown stronger over the years, and these sacred gems have reached new levels of popularity during the last 20 years of Homecoming concerts featuring stars of country and southern gospel music. This August, Time Life invited fans of gospel and Christian music to enjoy in BILL GAITHER'S HOMECOMING HYMNS, an unforgettable collection of the world's most beautiful hymns personally selected by Bill himself. Packed with 150 inspirational performances, a bonus 20-song CD, a collectible 48-page hymns book and more, the handsome 10-disc collector's set is only available currently through Time Life.com or by calling 1-800-950-7887.
Hymns have always been an important part of the Gaither Homecoming concerts, and their hymn-oriented DVDs have been among their most successful.  Now, for the first time, the greatest hymns from all of the Homecoming concerts plus other Gaither-hosted concerts are gathered in one collection — the biggest collection of Gaither's hymns ever — including timeless classics such as "The Old Rugged Cross," "Blessed Assurance," "Amazing Grace," "Peace in the Valley" and "What a Friend We Have in Jesus." Certain to become a family favorite, this incredible collection is brought to life by rich performances from the Homecoming family of artists including the Gaither Vocal Band, Vestal Goodman, The Cathedrals, Jake Hess and David Phelps.  HOMECOMING HYMNS is also enlivened by guest performers including country legends George Jones, The Oak Ridge Boys, Larry Gatlin, Marty Stuart and Alabama.
Aside from rousing, heartfelt performances this specially-priced collection features a DVD of Christmas hymns, an attractive 48-page hymns book with lyrics allowing viewers to sing-along at home, a 20-song CD featuring highlights of the collection and bonus content including extended conversations with Bill and Gloria Gaither, Behind the Scenes featurettes about the "Amazing Grace" and "How Great Thou Art" DVDs, and an exclusive, new interview with Bill Gaither talking about hymns.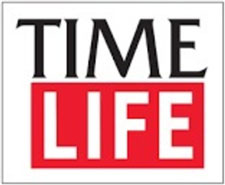 ABOUT TIME LIFE
Time Life is one of the world's pre-eminent creators and direct marketers of unique music and video/DVD products, specializing in distinctive multi-media collections that evoke memories of yesterday, capture the spirit of today, and can be enjoyed for a lifetime. TIME LIFE and the TIME LIFE logo are registered trademarks of Time Warner Inc. and affiliated companies used under license by Direct Holdings Americas Inc., which is not affiliated with Time Warner Inc. or Time Inc.

ABOUT GAITHER MUSIC GROUP
One of the largest independent Christian music companies in the world and a household name for millions of fans, GAITHER MUSIC GROUP is known worldwide for its award-winning and top-selling CD and DVD recordings, including the Gaither Gospel Series, of which 127 products have been certified gold, platinum or multi-platinum. These recordings, which encompass more than 177 video copyrights, showcase gospel music pioneers, many of the finest peformers in the gospel genre, up-and-coming acts and country artists including The Oak Ridge Boys, Jimmy Fortune, Joey+Rory, Alabama, George Jones, Vince Gill and others. The Gaither brand of artists and products topped the BILLBOARD Year-End Chart of Music Video Sales Labels for 2000, 2011, 2014 and 2015 and has garnered sales of over 40 million units. Founder and recording artist Bill Gaither is a 6-time GRAMMY® Award winner and a recipient of over 41 Gospel Music Association DOVE Awards.
Media Contact:
Celeste Winstead
CWinstead@springhillmusic.com
615-383-5535, ext. 138