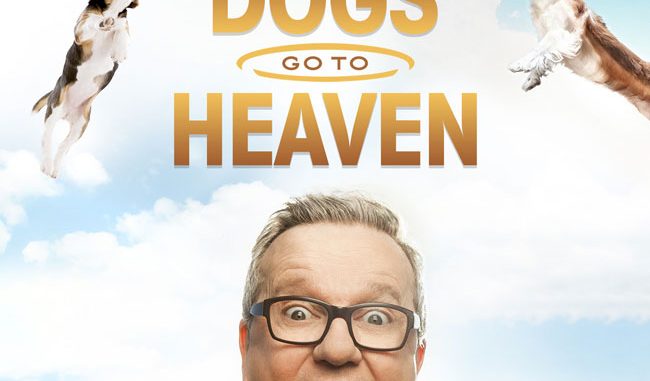 Even though this CD is primarily songs with only a few comedy spots, Lowry opens the album with the song "Jesus Laughing," as if to say that his songs will also serve to lift the spirit just as his comedy does.
Lowry reminisces throughout the course of the album of days gone by in his life with the old bluegrass tune "Everybody Wants To Go To Heaven," and the southern gospel standby "What A Lovely Name." We have come to realize over the years that Lowry is not just a great comedian, but a wonderful singer whose voice seems to get more rich and full with age. This album is full proof that his ministry is changing a little these days. He's still trying to lift people's spirits and put a smile on their face, but his songs minister in a meaningful way.
Of course, it wouldn't be Mark Lowry if he didn't throw in a few songs just for fun. He takes us on a trip down memory lane with the old Nat King Cole song "Fly Me To The Moon" and a fun little tune "Glow Worm." Interspersed he has his comedy sketches that, though they are aimed more toward the older audience, still have many of the younger listeners laughing as well. The comedy sketch after which the album is titled, "Dogs Go To Heaven," though not entirely theologically sound is live from The Dove Awards and emphasizes the fact that Mark Lowry loves life and really doesn't care what people think or say about him. That's what we've all loved about Lowry since we first heard him on the Gaither videos years ago.
Also making several appearances on the album are the Martins who toured with Lowry at the time of recording. As always, the Martins deliver a stellar performance both in their personal arrangements and songs as well as background vocals behind Lowry on his featured songs. Stan Whitmire and TaRanda Greene also make appearances on the album.
If you were expecting a comedy CD, which is a logical expectation considering this is what Lowry is known for, you won't get what you were expecting. This CD is primarily music with only a few comedy spots. In fact, this seems almost a joint album as the Martin's have at least half of the album occupied with their songs. This is a live album and so it is automatically different than a standard recording, but if you loved Lowry's music as much as you did his comedy, you will thoroughly enjoy this album.