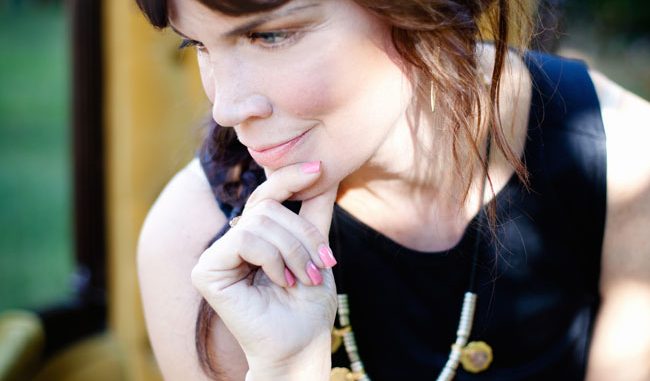 In Love Be The Loudest, her ninth studio release, Ginny Owens throws off expectations and with renewed faith inspires her fans to seek God's voice above all the others.
"Most people think my greatest life challenge is blindness; I've been blind since age three. But that simply isn't true," says Owens. "My greatest challenge is doing battle with the critical voices in my head that distract me from what's most important. It's the whispers of those who feel sorry for me because of my physical challenge and don't think I hear their comments. It's the shouts of my own doubts and insecurities, asking, 'Do you have anything valuable to contribute to society?' It's the mindless chatter of our culture, inviting me to believe that any voice, as long as it's loud, is fine. Every song on this album is an invitation to my heart, and the heart of the listener, to allow God's perfect voice of love and truth to be irresistible to our hearts, drowning out all other voices, and moving us to action."
With a nearly two-decade long career that has included both Christian and mainstream success, she could have produced another lyrically-driven, acoustic-style album that has become her trademark. But she knew God was calling her to be bold and travel a new path. She set out to design an album that would reflect current music trends and inspire listeners to put feet to their faith.
"For the last two years, God has had me on quite a journey, insisting I move out of my comfort zone, never to return," Owens shares. "All the songs on Love Be The Loudest reflect this. They all speak to how God has been challenging me to change, teaching me to understand that I'm alive to give to others and to trust Him with everything."
For Owens, trusting God meant choosing to work with new producers in order to push herself. Previously, Owens had written songs with a small circle of friends and colleagues, but for Love Be The Loudest, she ventured outside her usual musical realm with well-known songwriters and producers such as Rusty Varenkamp (TobyMac, MIKESCHAIR, Jason Gray), Chad Copelin (Ben Rector, All Sons & Daughters) and Josh Bronleewe (We Are Messengers, Natalie Grant).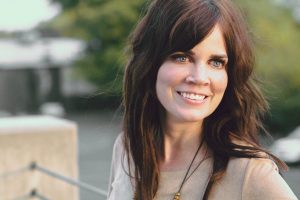 Love Be The Loudest also moves into new musical territory, combining Owens' signature thoughtfully-crafted lyrics with pop and electronic dance music. "I'm a pop music junkie," she admits, "so it's fun getting to embrace those sounds. I can't believe I haven't jumped into that space before now." Although experimenting with drum samples and different sound palettes was exciting, she admits lyrics presented much more of a challenge. "The more up-tempo and the tighter a rhythm pattern is, the harder it is to fit words in," she shares. "Trying to say something real and true and deep in the space of a pop song is hard, but definitely worth the effort. Each of the songs feels loaded with thoughts and heart I want to express."
Owens made sure every word written for this new batch of songs was sincere and substantial—the result of a recent period of personal growth that spilled over into her songwriting. "There is no cliché or half-hearted lyric here," she offers. "Only vulnerability and honesty. God has clearly spoken to me that I don't have time to waste. Every word and every moment has to have a purpose."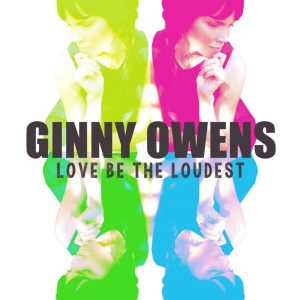 In addition, Owens collaborated with several artists who lent their vocals to the project, including Big Daddy Weave's Mike Weaver on "The Way God Sees," Ellie Holcomb on "Love Looks Beautiful," Meredith Andrews on "How Much More," and All Sons & Daughters on "God Is Love."
"After a year of writing, I sat down with my team, played through all the songs, and realized we had an album of musically interesting, thoughtful songs I was excited to share. The thought was complete," Owens says of the creative process. "For me, music is about much more than just creating songs," the three-time Dove Award winner observes. "I want my music to bring comfort and hope—reminding people that God knows and loves them. I want to invite heart change and call us to action, too. I want to challenge myself and those who listen to find ways to give away the love God is endlessly pouring into us. One practical way for me to give is to donate a portion of sales to support the meaningful work of organizations that touch lives with God's love."
As her faith evolves, Owens sees a newfound vulnerability in her work, most evident on "The Fire," a cut she says is "probably the most significant song on the record." The track was born out of her recent struggle with vocal challenges and a benign tumor that resulted in ongoing health issues. "We meet God in our suffering and either learn to trust Him or turn our hearts away from Him," she asserts. "As I cried out to God with fear and uncertainty, He gave me more of Himself. And as my trust grew, I didn't need to have the answers anymore."
Owens says the cascading "Coming Alive" could be her theme song for the past year as God has done the difficult, yet exhilarating, work of bringing her heart to life. "Go Be Light" is a call to action Owens hopes fans will take to heart. "We are alive to be light, to pour out ourselves in love as Christ did," she says acknowledging the difficulty of that path and the need for encouragement. "One of the main reasons I have to continue writing songs is to remind my own heart of this, and encourage others to remember, too." "The Loudest Voice" is the heart of her message. The album title comes from a line in the song urging listeners to drown out the noise and listen to God: "Love be the loudest voice."
Reimagined versions of "If You Want Me To" and "Wonderful Wonder" will delight longtime fans and remind listeners of the remarkable career Owens has forged. After signing a record deal with Rocketown Records in the late '90s, the singer/songwriter garnered critical and commercial acclaim with her debut album, Without Condition, as she set radio airwaves ablaze with her R&B-inflected brand of thoughtful pop. The Gospel Music Association named Owens New Artist of the Year in 2000, and the songstress went on to earn two additional Dove Awards. A string of radio hits and accolades followed, in addition to Owens' music appearing in films and television shows. She also co-authored with Andrew Greer Transcending Mysteries: Who Is God and What Does He Want From Us (Harper Collins 2015), blogs at ginnyowens.com, is the creator of the How I See It video series where she invites people into her daily life as a blind person, and has served as an adjunct professor in the songwriting department at Belmont University.
Now, with Love Be The Loudest, she ultimately hopes her music calls listeners to live boldly for something greater than themselves.
"We live in a world that doesn't make sense. What's right is wrong; what's important is devalued," notes Owens. "My prayer is that these songs will inspire listeners to walk with the hope and courage given us by God."