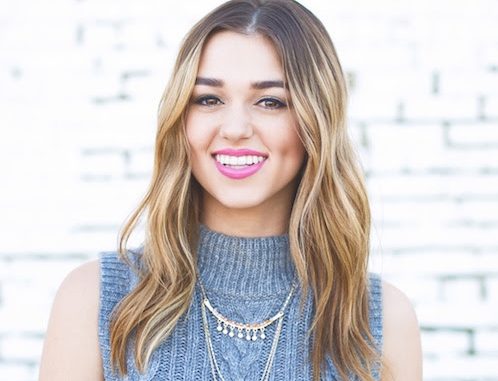 NASHVILLE, Tenn.— As the famed Winter Jam Tour Spectacular—led this year by Crowder, Britt Nicole and Tenth Avenue North, among a slate of top artists— kicks-off its 46-city run this Friday, the tour's popular Jam Nation VIP membership program is set to offer an exclusive pre-show artist Q&A in each city hosted by author and speaker Sadie Robertson, co-star of A&E's hit series "Duck Dynasty" and a 2014 finalist on ABC's "Dancing With The Stars."
In addition to the Q&A, which will feature various tour artists prior to each show, members of Jam Nation receive early and exclusive venue entry; choice of seats; a limited edition t-shirt; savings on Winter Jam merchandise; and a collectible pass and lanyard. Memberships begin at $32.99 per person, with individual and group packages available. For registration and more information on Jam Nation, visit http://jamtour.com/jam-nation

"Winter Jam remains committed to general admission of $10 at the door, but the Jam Nation program is perfect for anyone who wants a more in-depth look at the tour," said Winter Jam creator and NewSong founding member Eddie Carswell. "We love offering fans this VIP opportunity each year and we're especially thrilled to have our friend Sadie hosting the artist Q&A, one of the most unique aspects of the Jam Nation experience."
"It's been exciting to see the Jam Nation program grow in popularity through the years," said Premier Productions co-owner Roy Morgan, promoter of the Winter Jam Tour Spectacular for more than 20 years. "There are limited quantities of these exclusive memberships and they offer great benefits to Jam Nation members."
The annual multi-artist extravaganza and one of the world's leading first quarter tours, Winter Jam 2017 is set to showcase 10 of Christian music's best and brightest artists: multi GRAMMY®-nominated singer/songwriter Crowder; Top 40 hit-maker and GRAMMY®-nominee Britt Nicole; Dove Award-winning fan favorites Tenth Avenue North; breakout pop/hip-hop recording artist Andy Mineo; Dove Award-winning singer/songwriter and "American Idol" finalist Colton Dixon; best-selling rockers Thousand Foot Krutch; and GRAMMY®-nominated Winter Jam creators and tour hosts, NewSong. In addition, the Pre-Jam Party, sponsored by Israel: Land of Creation, will feature OBB, Sarah Reeves and Steven Malcolm. The tour will also be highlighted by a special appearance from television star Sadie Robertson, as well as a message from acclaimed author, speaker and evangelist Tony Nolan.
Presented by Holt International, Winter Jam will visit Atlanta's Georgia Dome; the Allstate Arena in Chicago; the Toyota Center in Houston; Cincinnati's U.S. Bank Arena; Kansas City's Sprint Center; and Nashville's Bridgestone Arena, among a host of leading venues around the country, before concluding April 2 at the BOK Center in Tulsa, Oklahoma.
Additional Winter Jam 2017 tour sponsors include Liberty University, Samaritan Ministries, Premier Vacations & Events, Xtreme Conferences, Camp Electric, The Life Book Movement, 64 Audio, Texas TransEastern and Wayne E. Bailey Produce.
Winter Jam exploded from a single show in 1995 to the world's #1 first quarter tour for four consecutive years, according to Pollstar. Throughout two decades, Winter Jam has helped provide a powerful platform for the Gospel in major arenas nationwide, consistently showcasing Christian music's top artists.
For further information, visit jamtour.com or turningpointpr.com. Follow Winter Jam on Twitter and Instagram @winterjamtour.
Note: Sadie Robertson will not appear at Winter Jam shows in Pittsburgh (January 20) and Memphis (February 25).