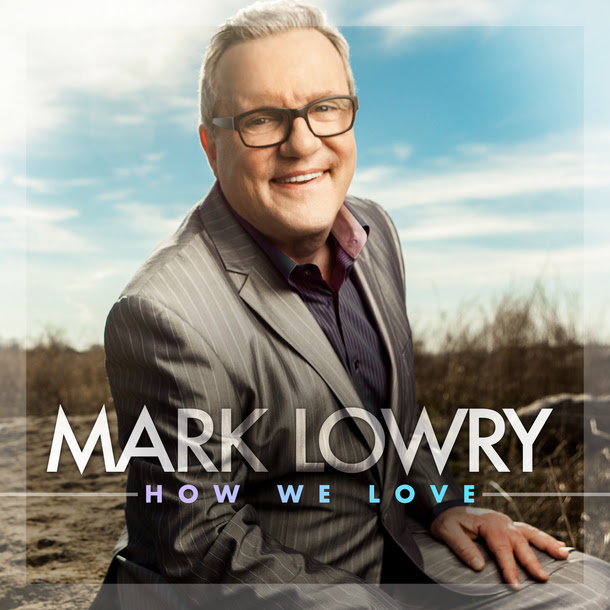 It is my opinion that Mark Lowry is one of the most effective communicators of the Gospel in our day. Mark has this unique way of winning people over with humor and then dropping theological bombs.
These truths usually involve 'relationship over religion' which is absolutely crucial to understanding the Gospel. I'm always amazed to watch Mark in action using his personality and incredible talents to show people how to find redemption and meaning in Christ. With that said, Mark's latest CD, HOW WE LOVE, is a true expression of his personality and ministry. Capturing the personality of the one and only Mark Lowry must have been a task, but producer Kevin Williams absolutely nailed it.
Lowry's cover of Pharrell Williams' "Happy" is guaranteed to make the listener smile. The first radio single, "Everybody Wants to Go To Heaven," is one that gets fingers snapping to the catchy beat. The popular group Dailey & Vincent adds the perfect blue-grass flair to this number. Both "Rock In A Weary Land" and "Mary Was The First One To Carry The Gospel" showcase Lowry's individuality.
"When I Survey The Wondrous Cross" was arranged by Matthew Holt and includes the Martins. Gorgeous! The classic, "I Thirst," written by Lowry's mother- the late Beverly Lowry, is also beautifully presented and includes vocals of the Sisters. The title cut, "How We Love" challenges us to question ourselves- "What good is love if you only love people who are like you?" Powerful.
I have a couple of personal favorites. One is definitely "Old People," written by and recorded with Sonya and Jimmy Yeary. Lowry admits he loves story-songs- and what a sweet song to perfectly describe and honor those old people we love!
The other favorite is "Come As You Are." This song was sent to Mark after the final song selections were made. Written by Reba Rambo McGuire, Ray Davis and Marcia Henry, this song stopped Lowry in his tracks and was added to the album. Lowry says, "I couldn't quit crying when I was recording it." I can see why. People- just as they are- should feel wanted. I agree with Mark's comments about the song, "…Let's show more of our scars and less trophies…Let people get next to Jesus. He'll fix what's wrong with us." Beautiful.
Mark Lowry's Spring Hill release- HOW WE LOVE is now available and is one to make you smile, cry, worship and perhaps examine the heart. This project, executively produced by Mark Lowry himself, is a project very well done.
Review Written By: Rhonda Frye