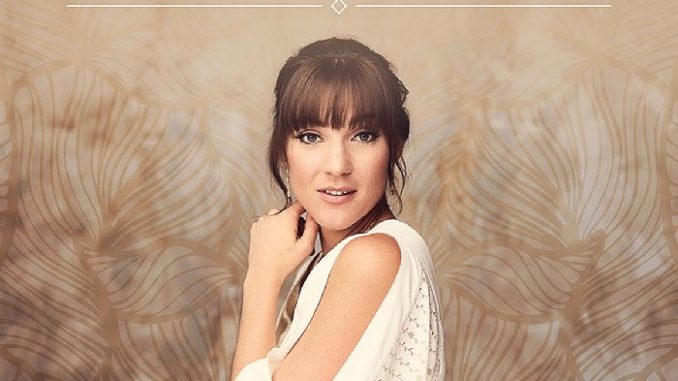 Set for global release from Integrity Music Aug. 25 with the pre-sale beginning Aug. 4, Alisa Turner's self-titled debut EP captures the lilt and innocence in Turner's voice and the heartbreaking, but hopeful truth of her story. Produced by Grammy-nominated, Dove Award-winning Michael Farren, Alisa Turner inextricably weaves her very personal story of grief and suffering with hope and redemption through unfettered, unfiltered worship.
For Turner, who has battled the debilitating effects of Lyme Disease since childhood, music has always been her connection point with God. This includes painful seasons after the unexpected death of her worship pastor dad, hospitalizations brought on by the ravages of her disease and losing her infant son only minutes after he was born.
Through it all, Turner returned time and again to the piano, to music. "I think the Lord created me this way, drawn in by the emotion that comes with music," says Turner. "When I sit down at the piano, He always uses it to draw me back, to awaken the dreamer, and I always leave different than when I came. I leave different knowing He sees me, He is with me. He is my hope."
That hope shines through each track on her EP, including "My Prayer For You," the project's first radio single, which was penned by Farren.
May God give you eyes to see He's still greater / Courage to rise and believe He's able
May God be your peace in the fire you're walking through… This is my prayer for you
"It's always a bit of a wrestle to merge an individual's story and voice into melodies and anthems that the Church can sing along with," says Farren. "And yet, when you finally land in that authentic place, everyone recognizes and engages with the refrain you've created. Everyone has their story of brokenness, but when they hear from someone who has shared that pain and yet stands and declares the goodness of God, that's when true worship is loudest…and I pray that's what we've been able to do in telling Alisa's story wrapped in these moments of worship."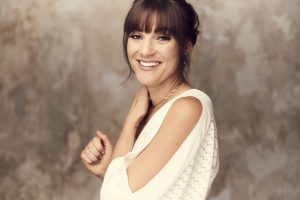 Apart from the single, Turner co-wrote all of the tracks for the EP, with each song exploring the depths of what it means to worship among the ashes, comforted by and confident in the presence of God. These faith-building songs of overcoming, including "Lift My Eyes," "Not Even Now," "More Than Gonna Make It," and "As It Is In Heaven," declare God's Kingdom, deliverance, glory and unshakable power. The project closes with "Psalm 13," a modern lamentation, conveying the unique timber and emotion of Turner's life-story.
"My life and my story are messy… there are days when all I can do is keep lifting up my hands in desperation and in worship," confesses Turner, who still struggles daily with her health. "I know the hard parts of life well, and I can see and sense when someone else is going through it. The best way I know to lead is by example. So, I just worship. That's all I know to do."
For more information on Alisa Turner, visit www.alisaturner.com or connect with her via Twitter @alisaturner, Instagram @alisaturnermusic and Facebook. Turner's music is also available at iTunes, Apple Music,  Google Play and Spotify.
About Alisa Turner:
Nashville's Alisa Turner sings with joy and grit. She pours her life experiences – overcoming years of debilitating illness and losing her infant son – into eloquent, piano-driven melodies. Giving up is not an option for Turner, who is following in her worship-leader-dad's footsteps. Along the way, she has worked, toured and written with a variety of artists including Robbie Seay, songwriter Cary Barlowe (Carrie Underwood) and Tenth Avenue North. Alisa is signed with Integrity Music, and in addition to her self-titled solo debut, she appears on the All About Worship album, My Pursuit.
About Integrity Music:
Integrity Music is part of the David C Cook family, a nonprofit global resource provider serving the Church with life-transforming materials. With offices in Nashville, Tennessee (US) and Eastbourne, East Sussex (UK), Integrity is committed to taking songs of substance to the local church and its leaders around the world. Integrity publishes many of the top songs in the Church, including "Great Are You Lord," "Revelation Song," "Open The Eyes Of My Heart," "Your Great Name," "I Am Free," "How He Loves," "Great I Am," and "We Believe," among others. Additional information is available at www.integritymusic.com.